Transform your backyard or patio space into a place to escape and unwind, where you can enjoy some fresh air and have fun with your friends and family. To create an enjoyable outdoor environment you need to combine comfortable furniture, décor components, landscaping and other elements that suit your style and needs. Try some of these ideas to makes the most of your outdoor space and create your own personal oasis.
Think of how you would like to use your outdoor living space before you design it. How many people do you typically host? How do you typically use the space? Make your backyard a destination for you, your family and friends to enjoy.
Carve out space with comfortable seating areas for relaxing. Make sure you select fabrics that dry quickly, resist UV rays, and are easy to clean. Add a pop of colour with outdoor accent cushions in a range of sizes and patterns. Anchor your seating area with a stylish outdoor rug with a bold pattern or highlight an accent colour.
Every backyard oasis needs a fire pit where you can gather with friends and family to make s'mores on summer nights. You can choose a freestanding fire table or even build your own using paver stones. Freestanding fire tables are a great option for adding a fire feature without all the extra work of gathering wood and kindling and building a fire.
Surround your outdoor space with lush greenery. Use containers with eye-catching varieties and arrange them near the seating area to provide living decor. Add flowers that pick up colours in the accent cushions to pull the entire look together. Plants with tall stems and full leaves can also double as privacy screens when arranged in the right place.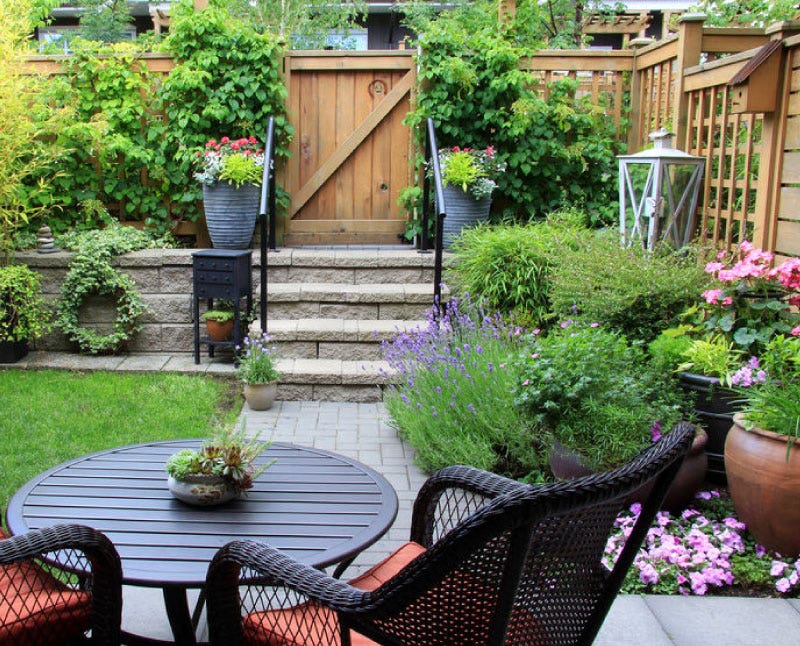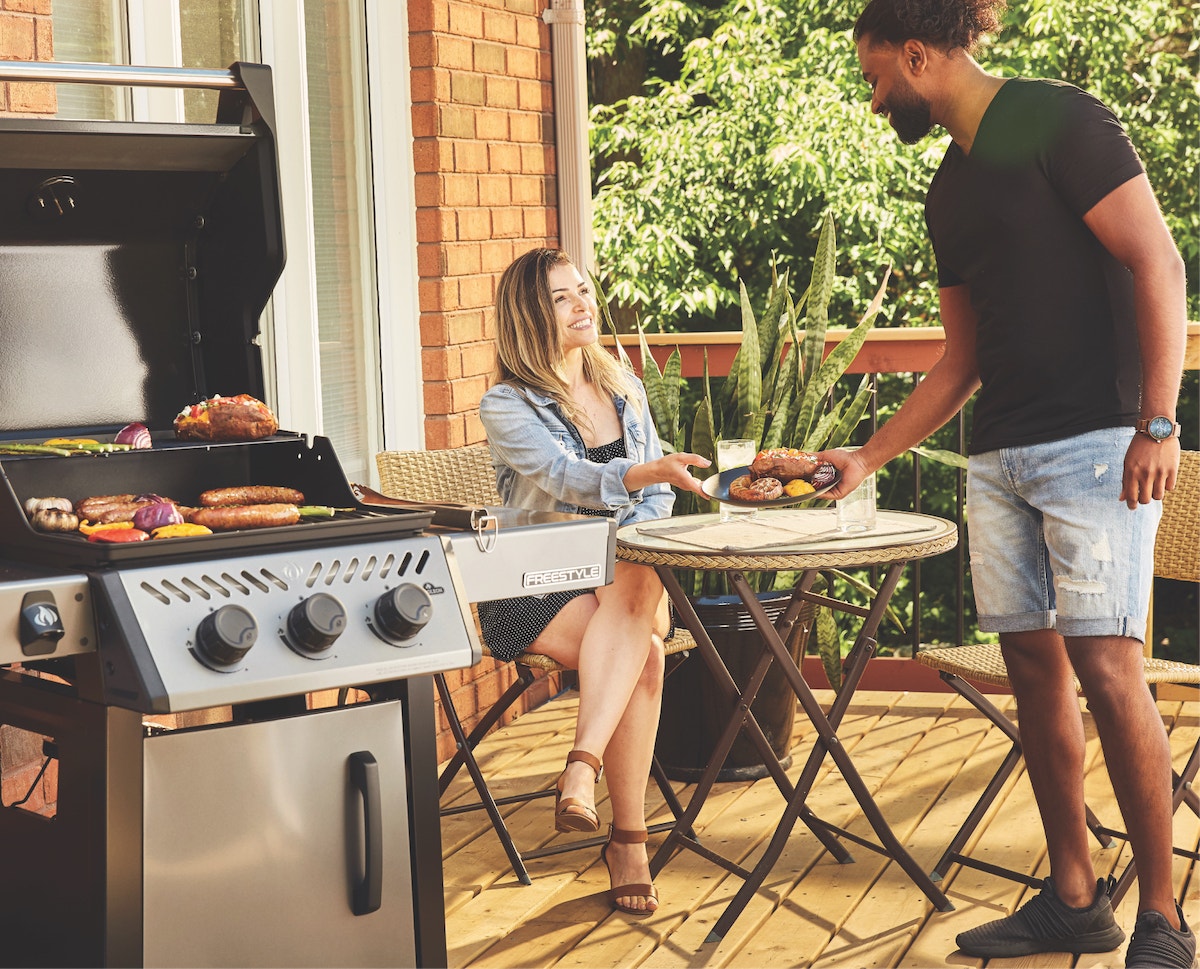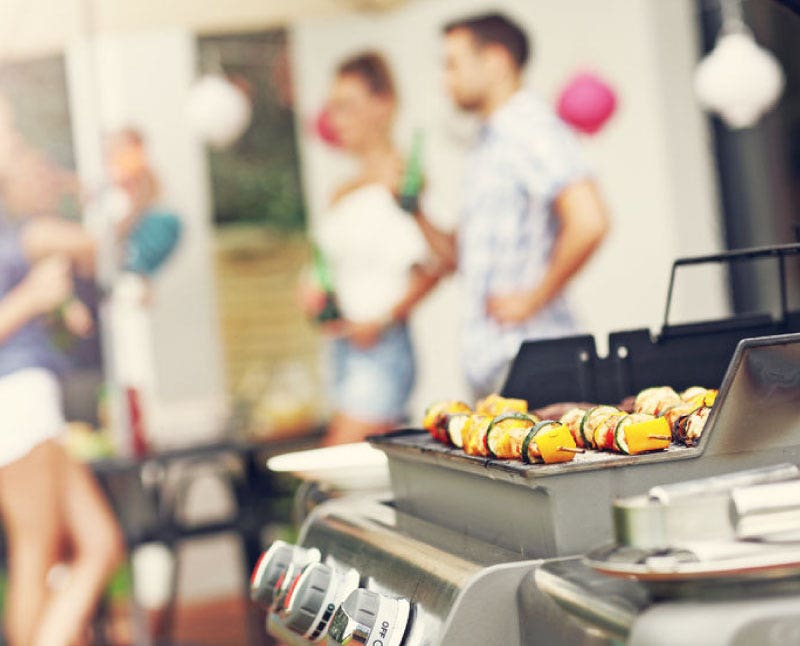 If you love grilling and eating outdoors from spring through fall, adding an outdoor kitchen should be part of your plan. After the grill consider adding a countertop for food prep and conveniences such as closed storage and a separate side burner will greatly enhance your outdoor cooking experience. Add a refrigerator and sink to make preparation and cleanup even easier.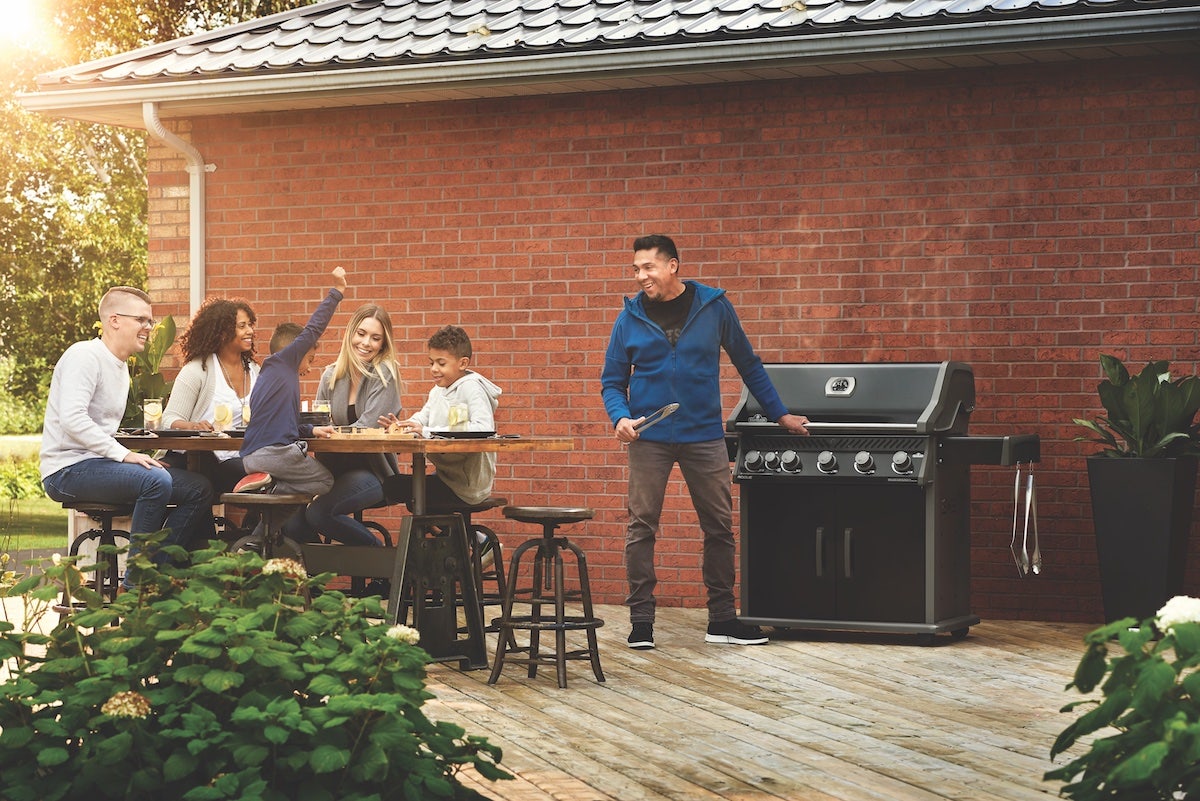 Create an outdoor dining area to enjoy all the culinary delights you have grilled up. Eating al fresco is one of the great pleasures of warm weather and a well appointed space only heightens the experience. The dining table can also double as a games table for more outdoor activities.
Even if you live in an apartment with just a balcony and no yard, creating a small-sitting area that welcomes you outdoors can be the the start of defining your extended living space. Transform your summer oasis by adding a few features for privacy, relaxation, and entertainment.
At Tepperman's, we believe in sustainable business practices that preserve and positively impact our environment, and are proud to support businesses that strive for the same. Read our Patio Plastics blog to learn more about Canadian-made CR Plastic Products.