Your spare bedroom can be anything you want it to be. The realtor may have called it a 'bedroom' but that doesn't mean that is its only purpose. It's your home; do what you want with it!
Spare rooms can increase the value of your home, and they give you the ability to change your living space for different needs as they arise, such as a growing family or new hobbies.
Here are some ideas to help you decide the best use for that spare room you're wrangling with. So, do you have lots of overnight guests and need a spare room? Or, would that space be better used as a craft, music, play or multipurpose room?

Turn your spare room into the ultimate hobby room. It could be the mini escape for the kids where you can keep all the playthings together. As the kids grow up a gaming room might keep the video game action contained. Maybe your love of movies warrants a space for private screenings. You could even add a sofa bed in your media room to allow for weekend guests. Follow your passions and make the space your own and something you will enjoy.

For most of us, choosing one use for the spare room isn't possible. Perhaps you need an office for Monday through Friday, but you also need a guest bedroom for visitors on the weekends. You'll need to get creative with the furniture to create a multipurpose room.
With a few functional pieces, you can create a multi-purpose room that can transition between playroom, guest room, and office depending the day. Use furniture with hidden storage or storage containers to hide any toys or office supplies for when guests stay over.
If you work from home, then you know it's vital to have a space where you can focus. Your small spare room is the perfect place to create your at-home office, allowing you to develop a clear separation between your work and home life. You can make your space come alive by adding some of your favourite plants.
If you decide that the spare room really does serve you the best as an extra bedroom for overnight guests have some fun with the space. Don't purchase a complete bedroom set, mix and match and create a look that showcases your personal style. An upholstered headboard, side table, and small cabinet give you the same functionality as a bedroom set. Instead of a dresser, you could place a small desk or a large accent chair to give the room additional functionality.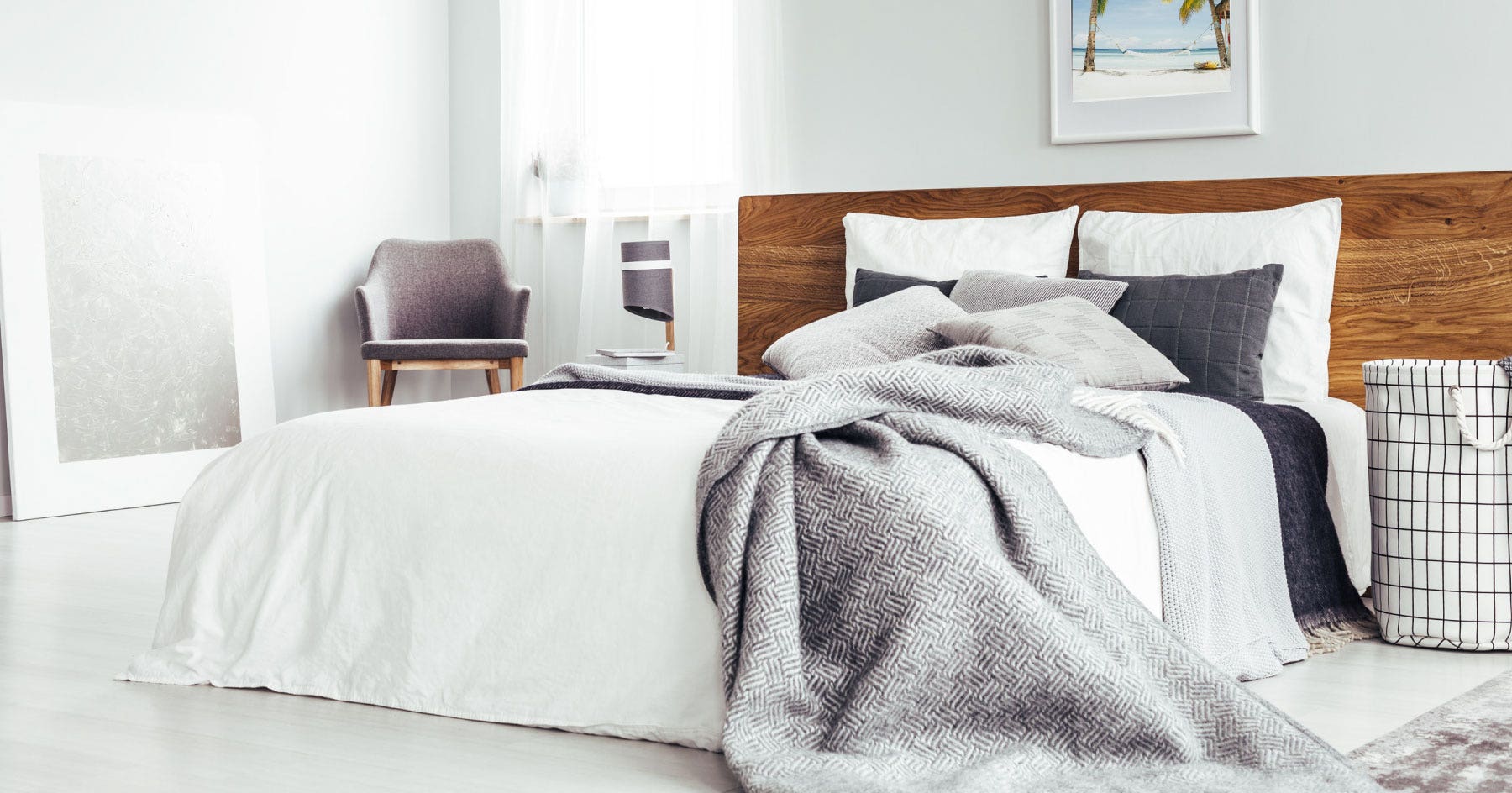 Don't forget to include oversized throws in luxurious fabrics paired with extra accent cushions that are sure to make any guest feel right at home.