Looking to refresh your home and seeking style inspiration? Search no more. We've pulled the top trends for 2021 and highlighted 5 different interior design styles for you. Keeping the core aspects of one main style will create a cohesive look in your home, but don't be afraid to blend different elements from several decorating styles to put a signature stamp on your design.
1. Farmhouse
Farmhouse decor is a modern approach to homestead living. Mostly a simple clean look with some traditional elements mixed in, the farmhouse aesthetic should transport your imagination to the French countryside. Adding in some dried lavender bunches and other greeneries in vases or planters will finish off this look nicely.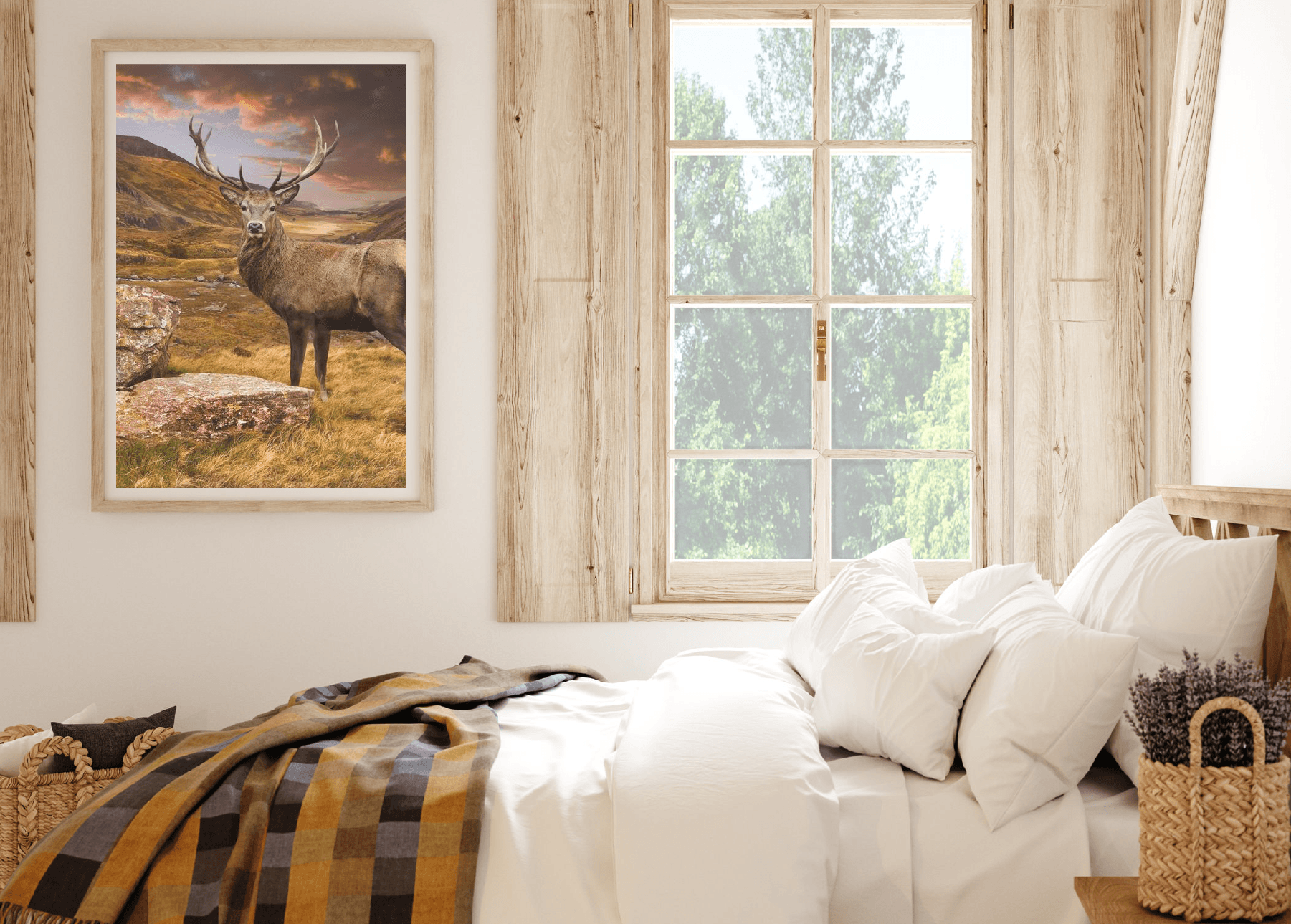 Farmhouse furniture is characterized by distressed wood and upholstered linen. Color-wise, it is earthy tones anchored with mainly white and beige base colors. Accent colors should be something similar to turquoise or light yellow, but introducing any brighter colors will add some pop and definition to this style.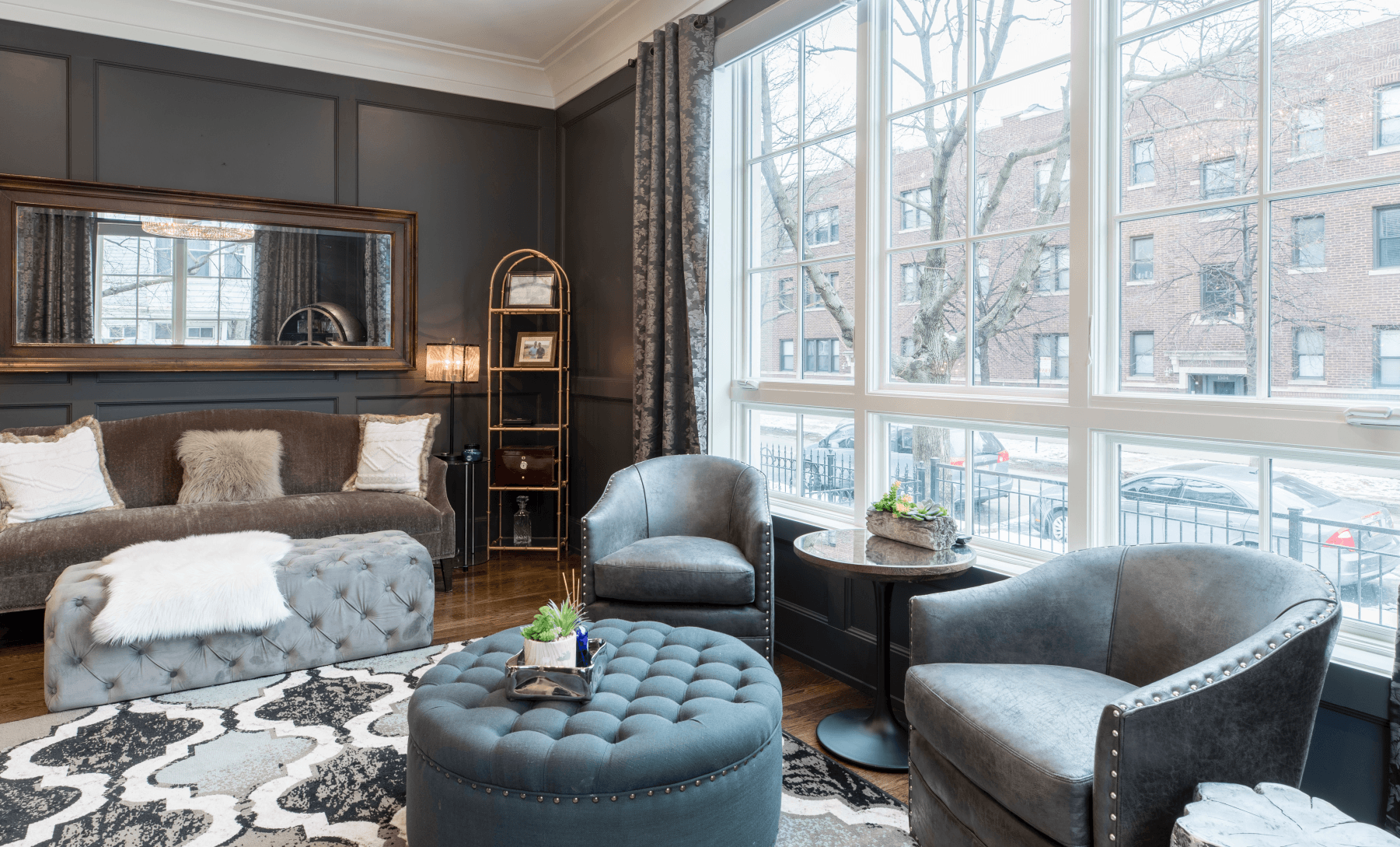 2. Urban Modern
Urban design stems from the modern designer lofts in major cities. Taking cues from a cosmopolitan environment, urban modern is a fusion of various opposing and complementary traits. Minimalist modern, glamorous chic, ethnic heirlooms, and edgy experimental designs all collide in a distinctively 21st-century style.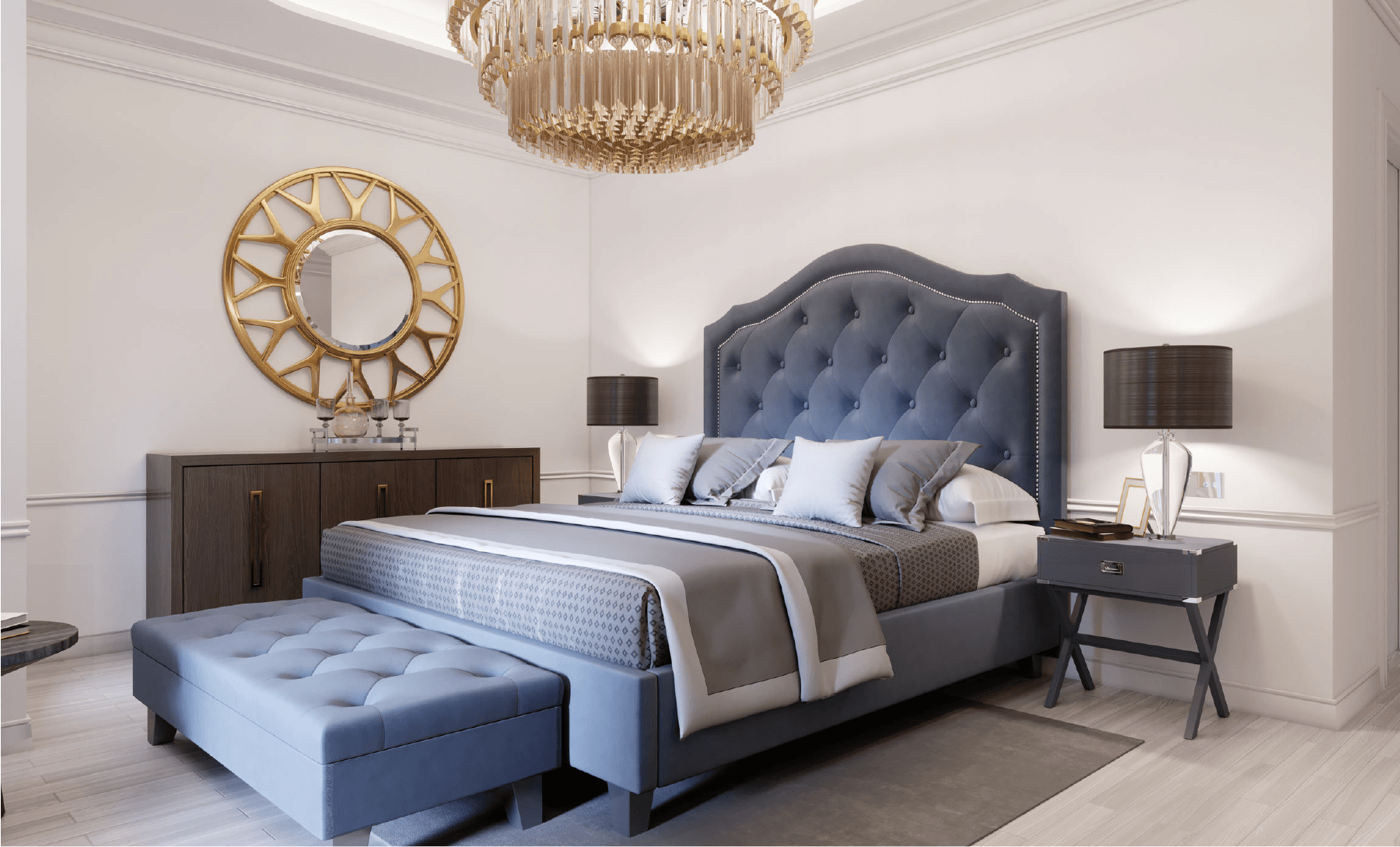 This style is built around larger furniture with sleek lines and low-profiles. Decorative accents like pillows, mirrors and end tables in urban decor often demand artistic and creative expression that is often unique. Adding elegant geometric designs, or vintage items with traditional embellishment are key signatures of this style.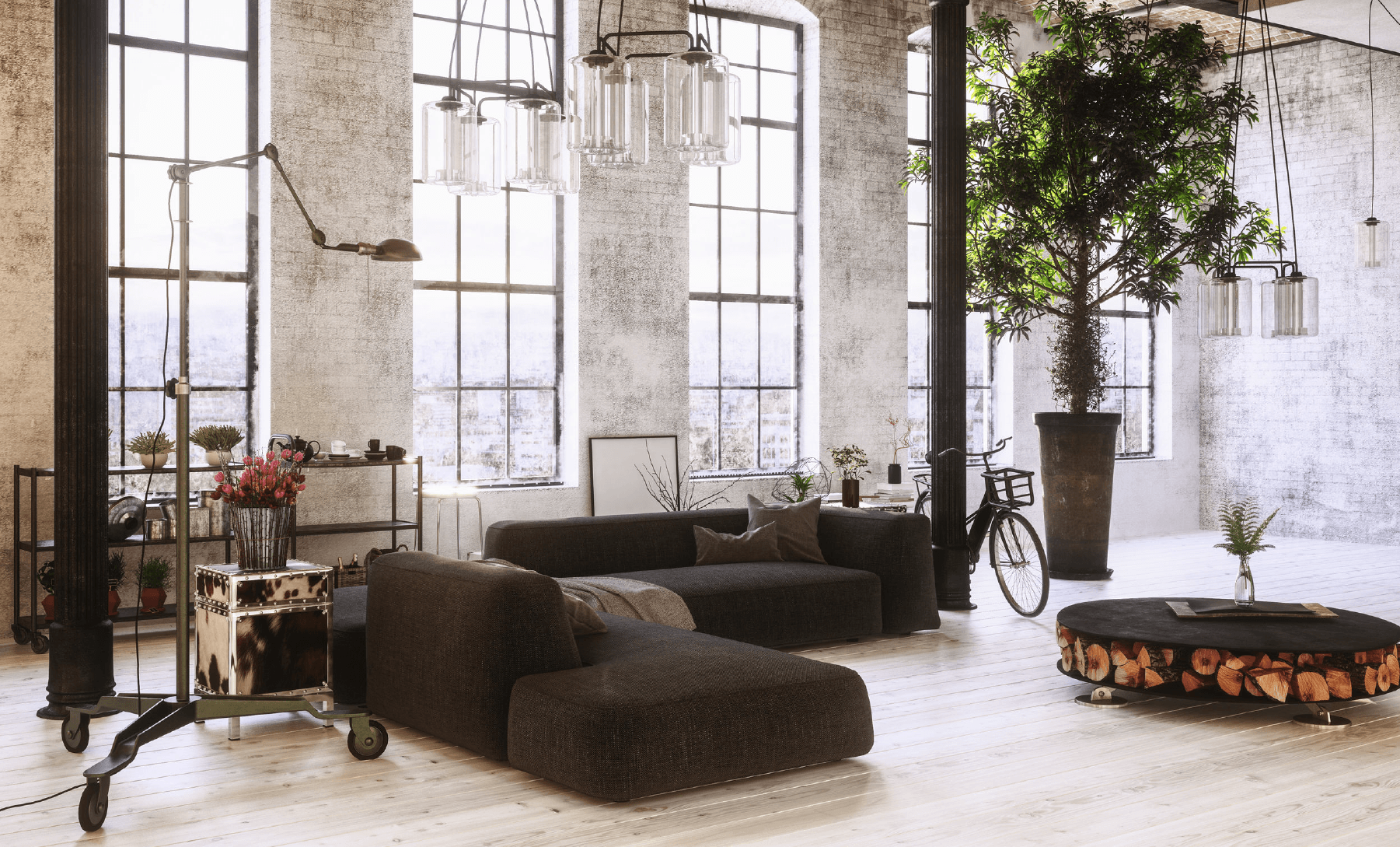 3. Industrial
This is a look that takes us back to the turn-of-the-century industrial era. It emphasizes the use of exposed steel with distressed wooden elements, frequently complemented by exposed brick walls. In terms of general feel, industrial decor is often rustic and not as expertly finished as other styles.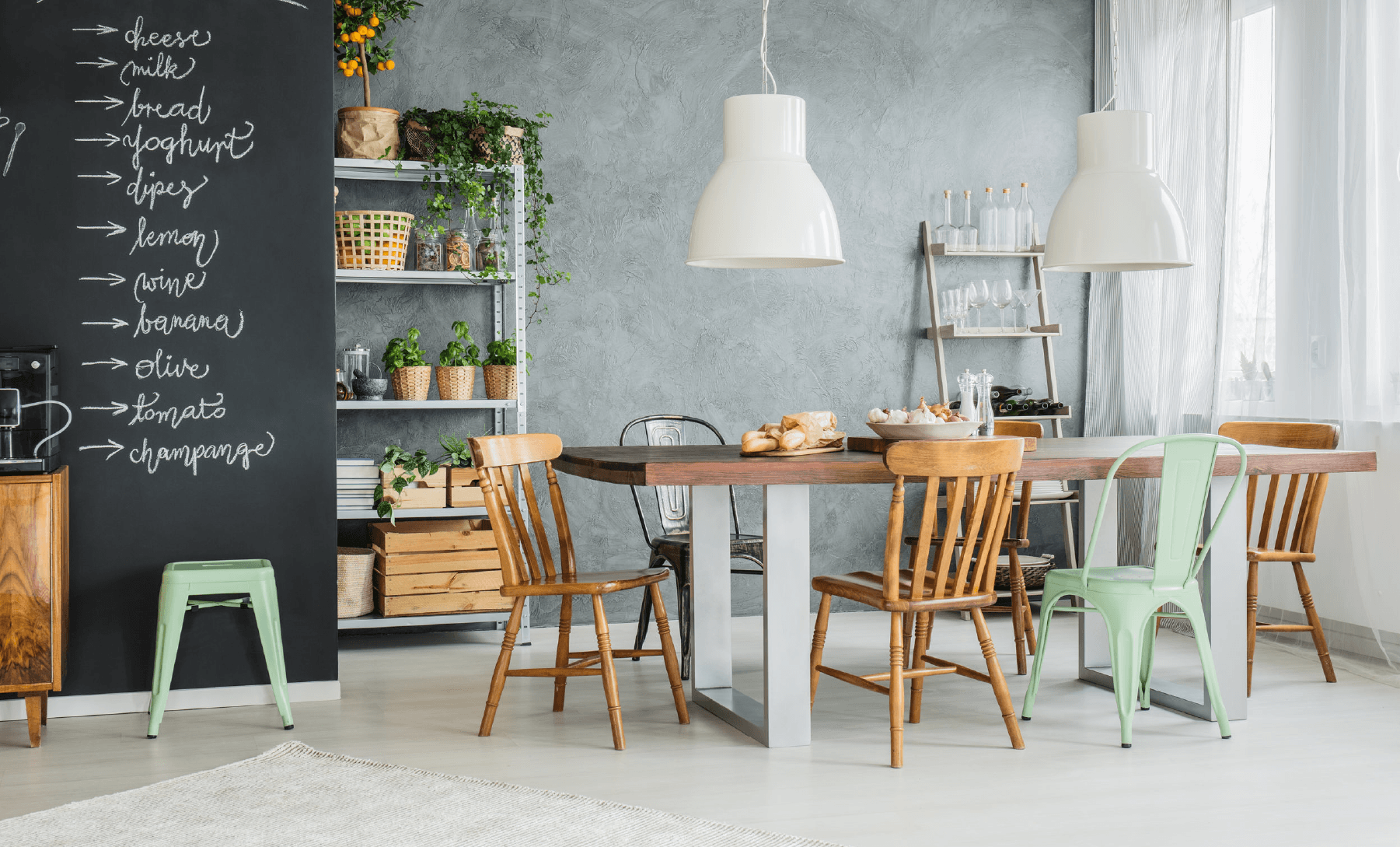 Industrial decor ranges from modern rustic with cleaner lines to rugged vintage with elaborate ornamentations. Depending on your tastes, you can opt for a lighter, chic look or a darker, antique design.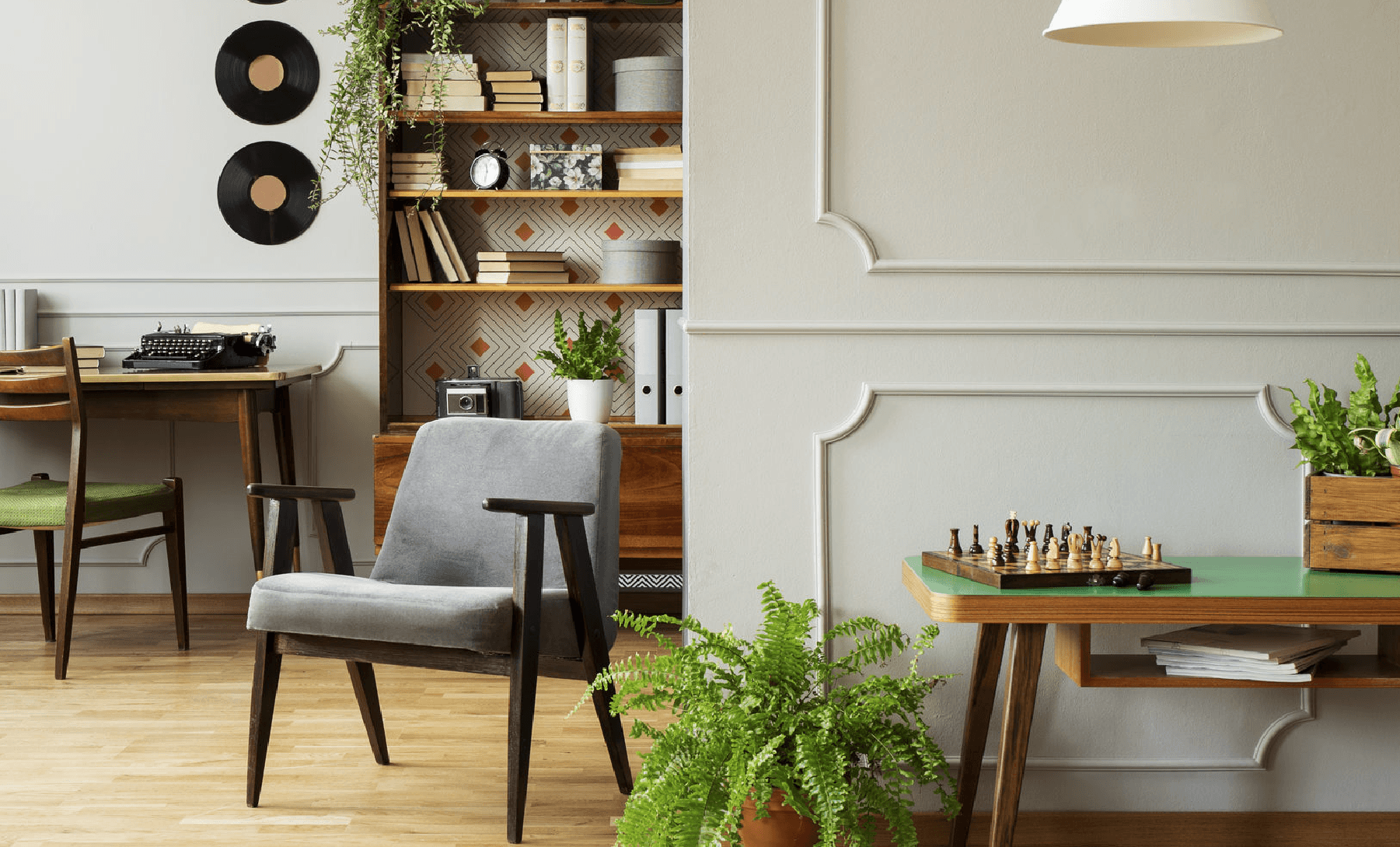 4. Mid-Century Modern
The mid-1900s produced some of the most iconic pieces in modern design. It is characterized by refined lines, minimalist silhouettes, and natural shapes. The mid-century modern masters defined creative ways to use new materials like molded plastic, plywood, and aluminum in industrial design. The pieces are highly versatile and can complement a myriad of design styles.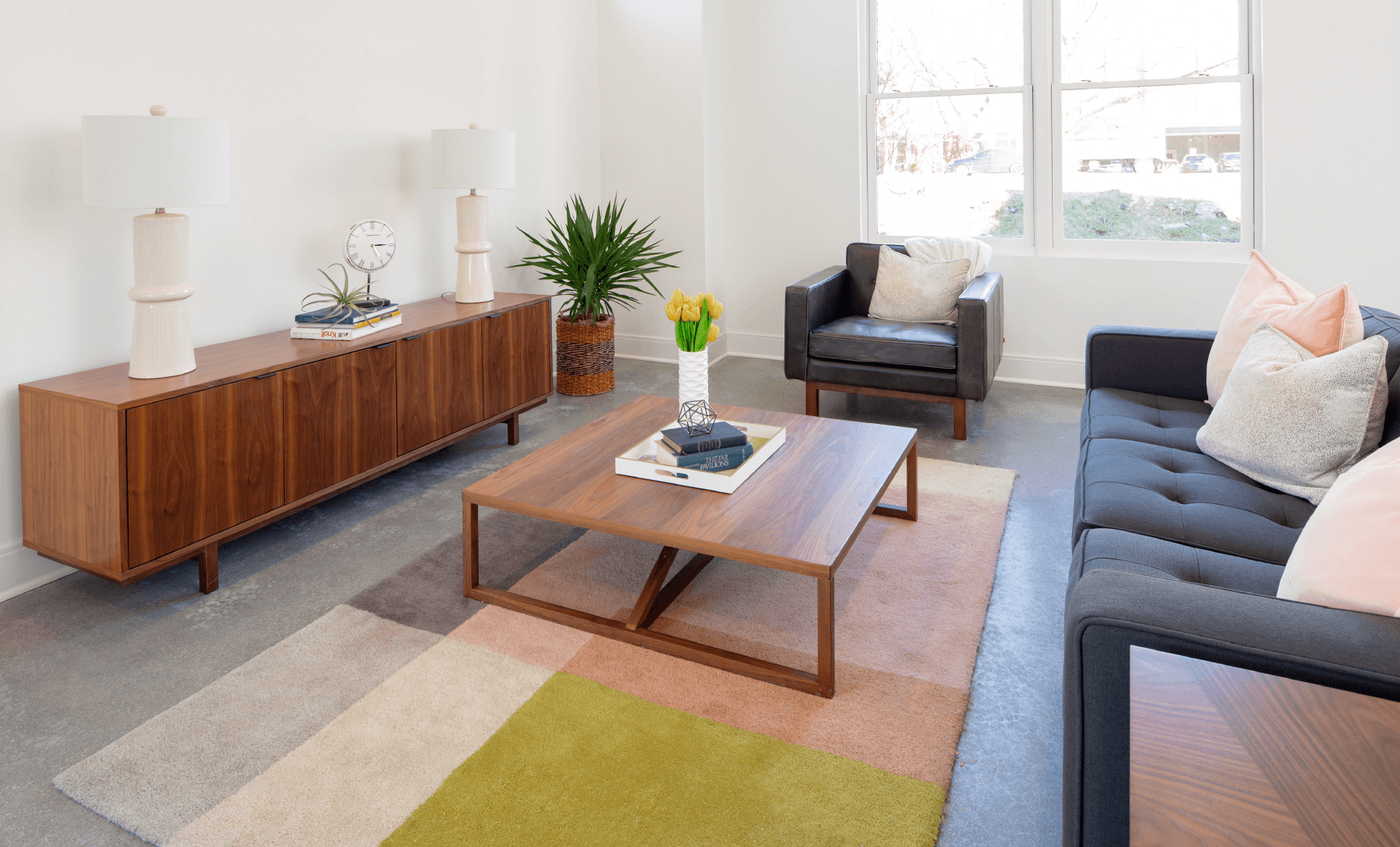 Mix in elements from other design styles to keep your home looking fresh. When decorating in a mid-century modern style make sure to include other modern-day elements that complement this look and make it more current.
5. Bohemian
Bohemian decor captures the adventurous spirit of the modern-day hippie. With the creative layering of rich patterns and vibrant colors, the key is to carefully present a purposefully "messy" look. Layer on throws, pillows, rugs, and tapestries for a warm ambiance.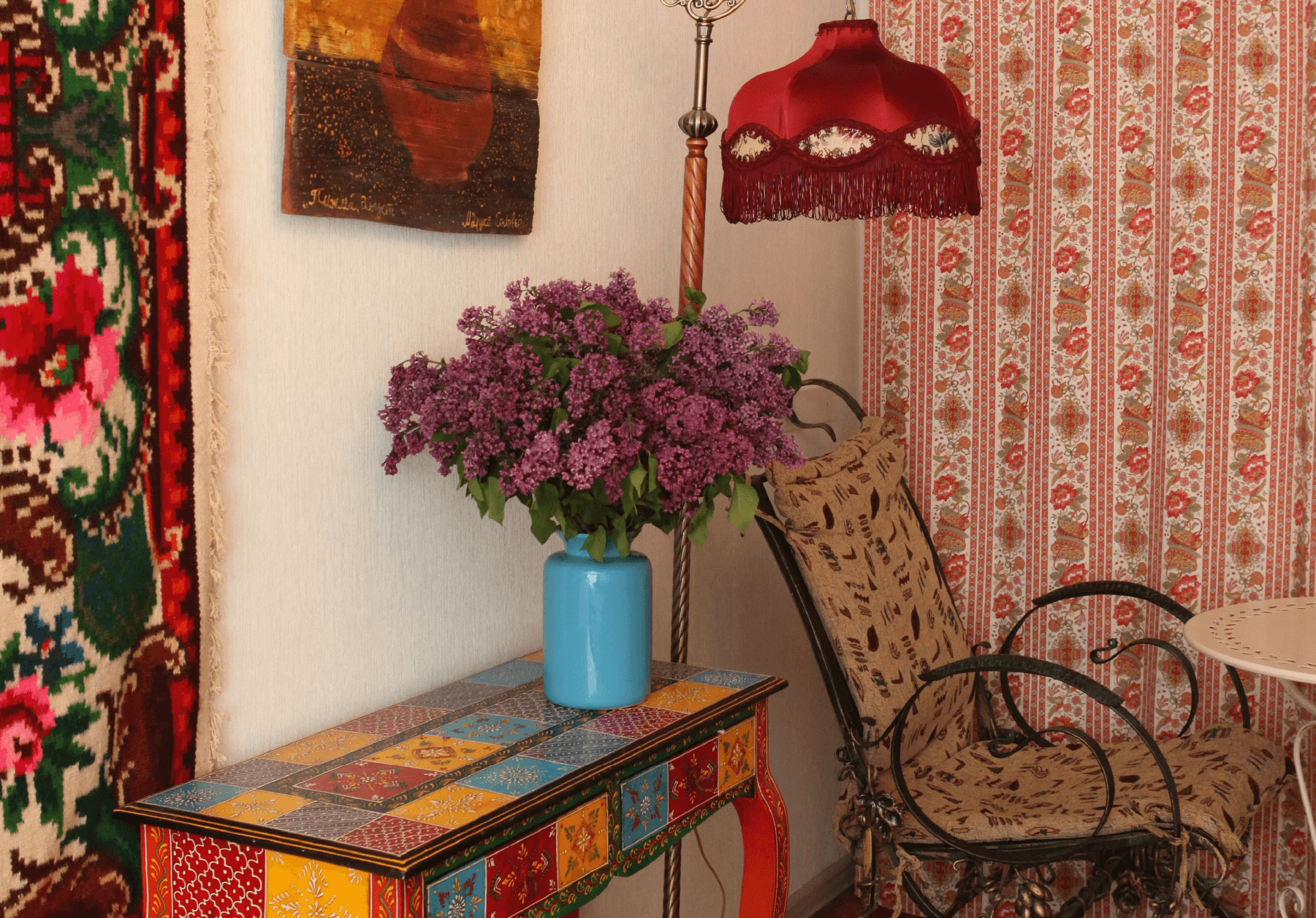 When furnishing, look for pieces that possess ethnic vibes. Moroccan, Southwestern, or tribal-inspired designs are very fitting to this style. To complete the look be sure to include textiles, vintage wood furniture, animal hides and metallic accents.