Our Vision
To Tepperman's, sustainability is a promise and a commitment we make to create a healthier environmental future, driving us towards practices that ensure a better tomorrow. We believe in successful, sustainable business practices that value the importance of preserving and positively impacting our environment. Through our proactive actions that focus on reducing greenhouse gas emissions and minimizing waste going to landfills, Tepperman's is excited to make a difference in the world today.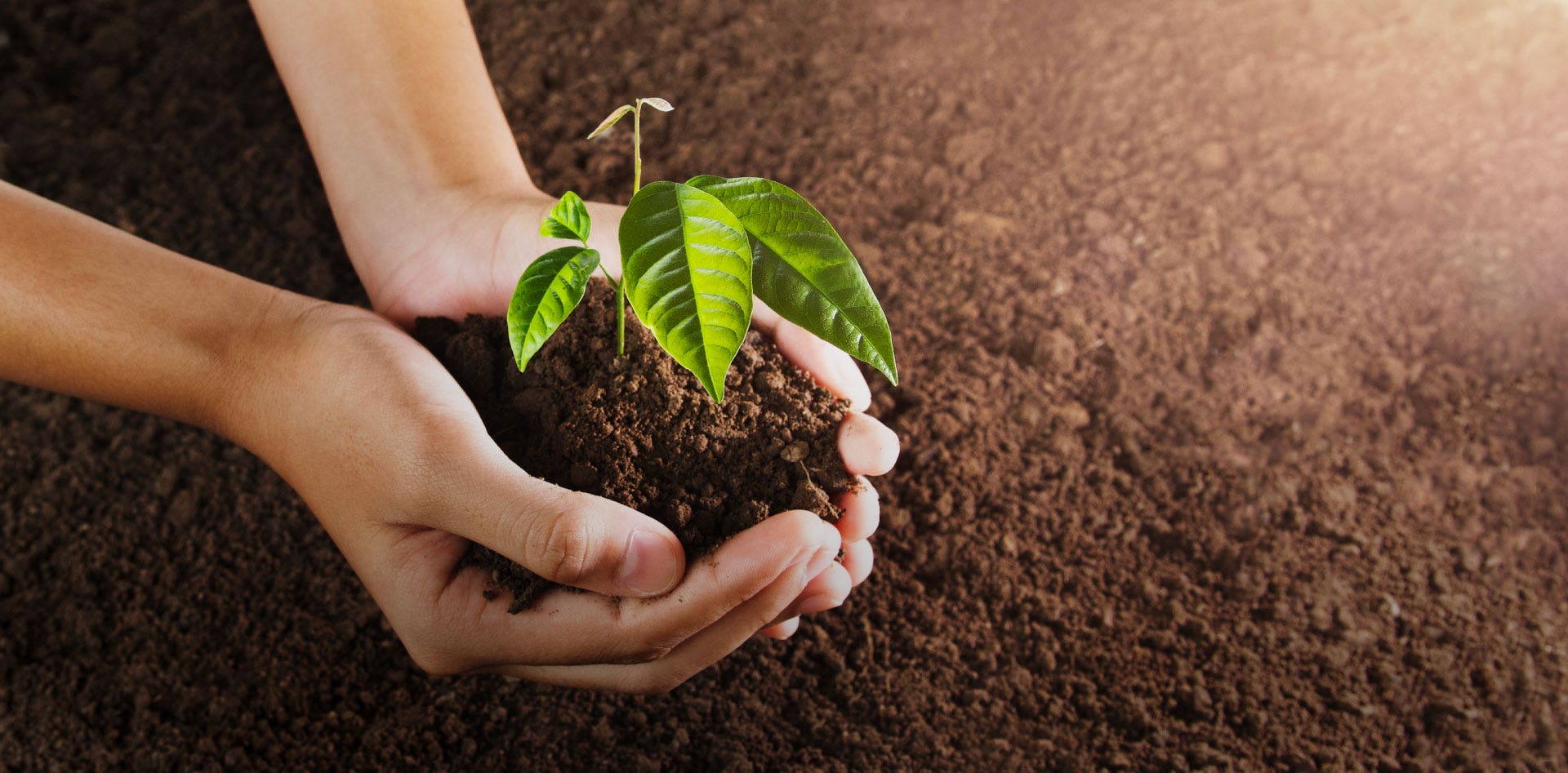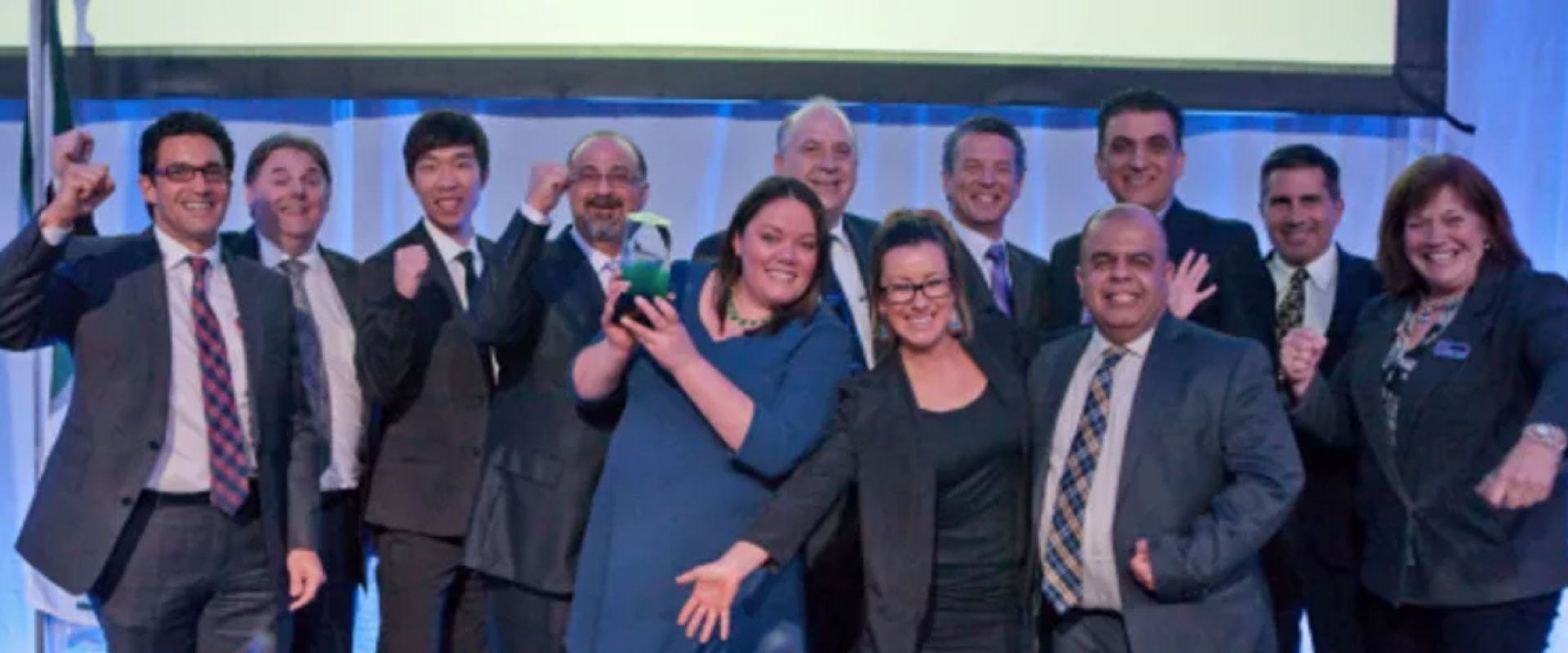 Leading The Way
We are very proud to share that Tepperman's received the Environmental Leadership Award at the 33rd annual London Business Achievement Gala and was recognized by the community as an environmental sustainability leader. We continuously strive to be on the leading edge of environmental initiatives for our retail furnishings sector and work hard to guide our suppliers to be more sustainable.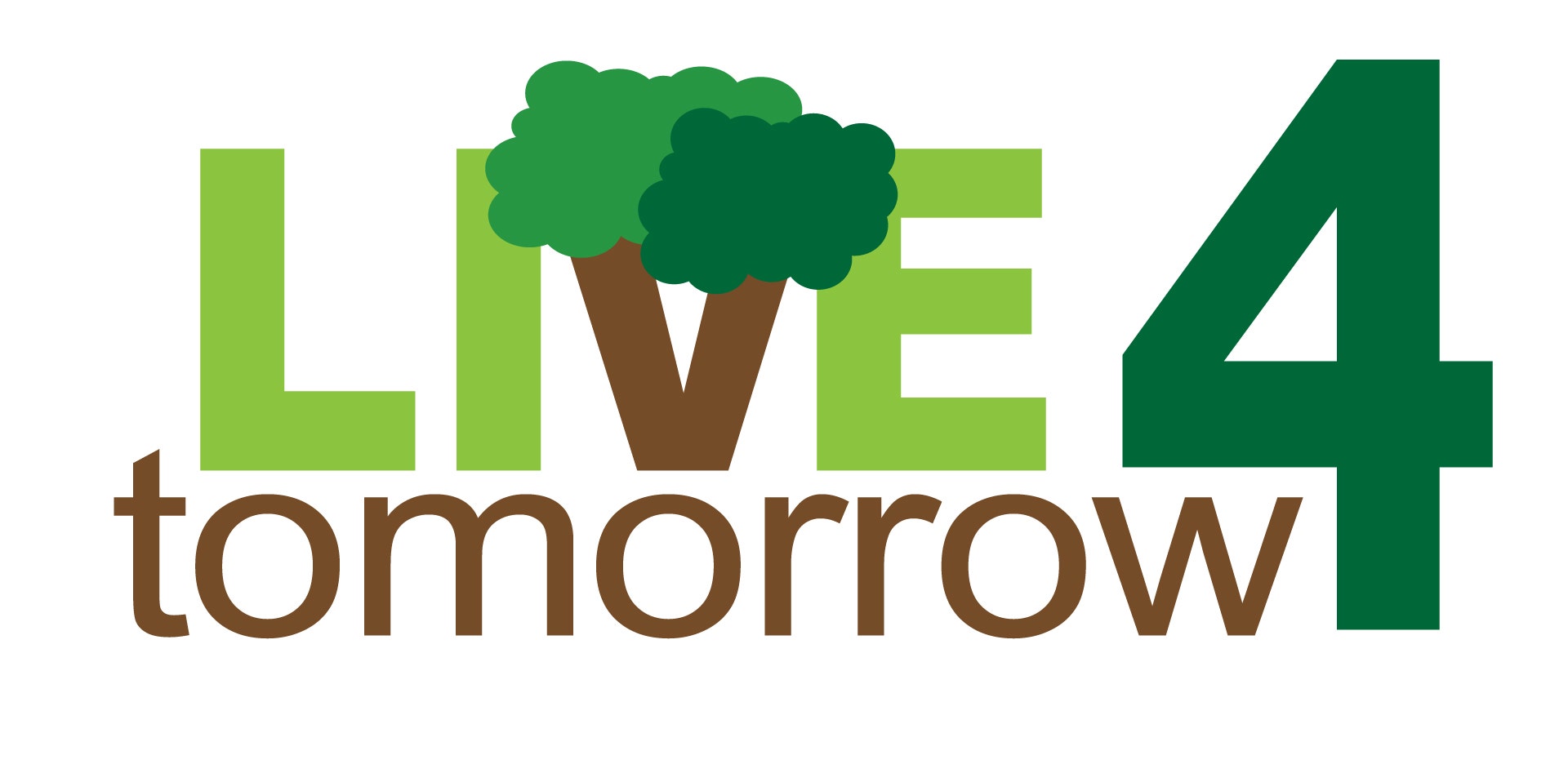 Our Live4Tomorrow pledge promises our employees and customers that environmental sustainability is part of Tepperman's guiding principles and is strongly supported by the entire leadership team. We will always strive to ensure a better tomorrow for the next generation.
Energy
Reducing our energy consumption at Tepperman's benefits both our bottom line and the environment. It's a win-win strategy that we continuously try integrate throughout our business.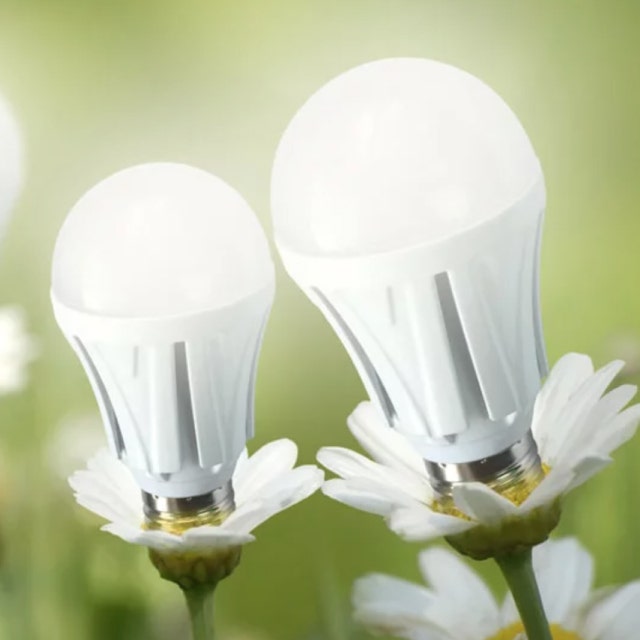 LED Retrofits

Ensuring that all of our stores are running on high efficiency LED lighting has been a priority for Tepperman's. Almost all of our retail stores and distribution centres have been upgraded to low wattage efficient LED fixtures and bulbs. We're targeting 100% conversion by the end of 2021. In 2015 alone, there was a 71% reduction in lighting energy use.
Distribution Centres
Our distribution centres in London and Windsor use all-electric forklifts and have been retrofitted with motion sensors that only turn on the deep bay LED lighting when required to save even more energy.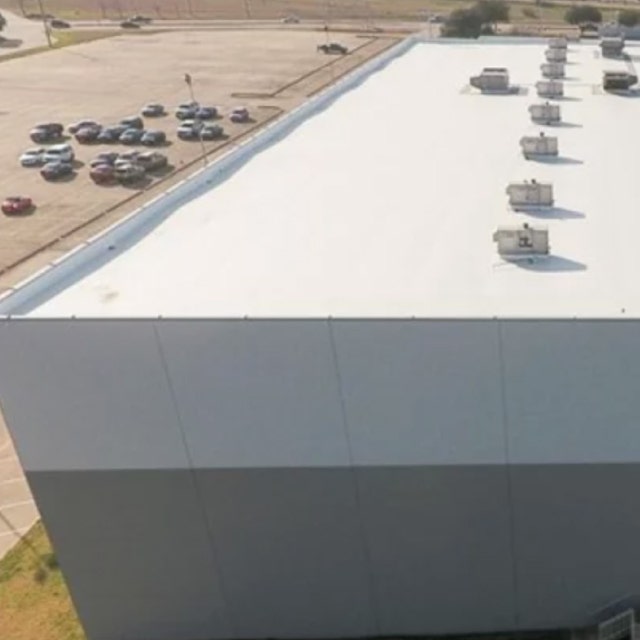 TPO Membrane Roof
By installing a TPO membrane roofing system that efficiently reflects sunlight and reduces the urban heat island effect, Tepperman's was able to significantly reduce the HVAC energy needs in the summer months while making the interior temperature more comfortable for both employees and customers.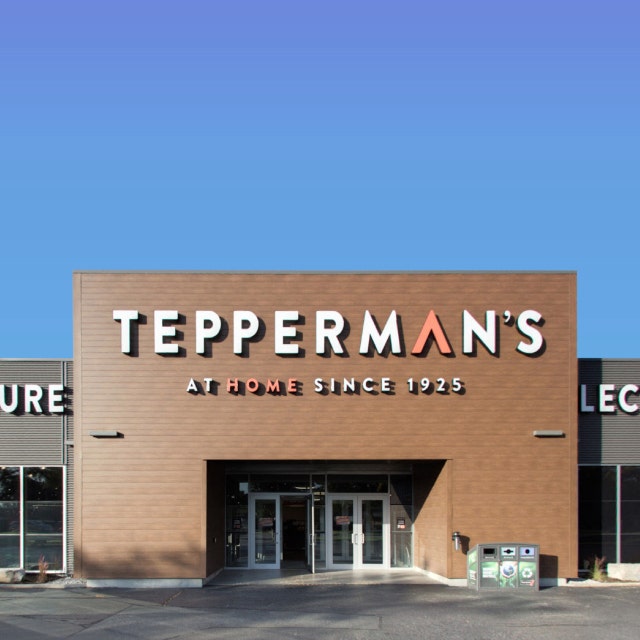 Energy Star
Through mandatory energy usage reporting in Ontario, the Energy Star program provides a rating on each of our building's energy ranking. Tepperman's is proud that four out of five of our buildings qualify for official Energy Star Certification with scores of 80 or better. This means that our buildings are more energy efficient than 80% of buildings in the same sectors.
Energy Star Scores

Kitchener 97
Chatham 91
Windsor 88
London 80
HVAC Controls
In the fall of 2020, we are retrofitting our existing HVAC rooftop units with advanced controls systems that will provide 25-50% energy savings.

This new system will also provide real-time usage feedback and monitoring, alerting us to any issues as they develop so that we can get the problems resolved before they cause any major disruption or damage.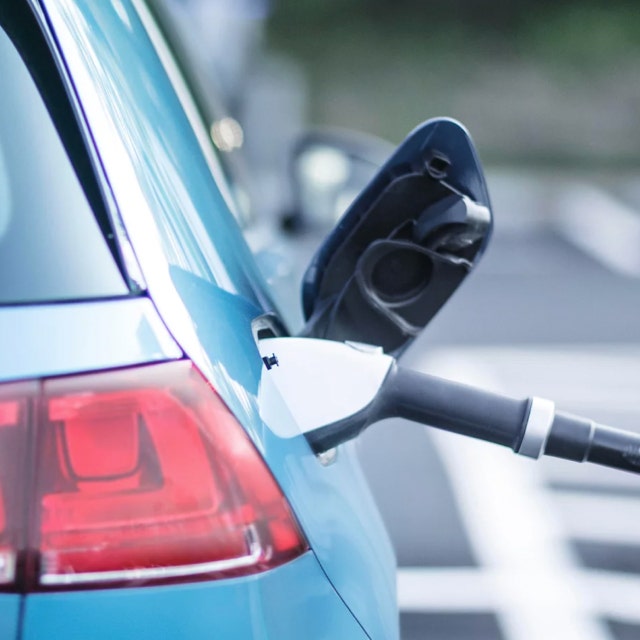 EV Charging
Reducing our fossil fuel energy usage is something Tepperman's cares deeply about. We're currently evaluating how we can electrify our own company vehicles as the technology evolves and grows.

To help support our customers that have been able to take the leap to this next generation transportation technology we've installed electric vehicle chargers at all six of our locations.
Waste
Tepperman's is working hard to reduce the waste from our business operations. Through detailed waste audits and extensive recycling programs at our main distribution centre, we continuously improve the amount we recycle every year.
In line with our goal to be zero waste to landfill by 2025, Tepperman's has continued to improve our waste diversion rate every year. 68% of all our waste generated at Tepperman's was successfully diverted in 2019. Recyclable products such as cardboard, wooden pallets, mattresses and plastics contributed to over 570 tonnes of materials recycled/reused in 2019 alone.


Recycling Streams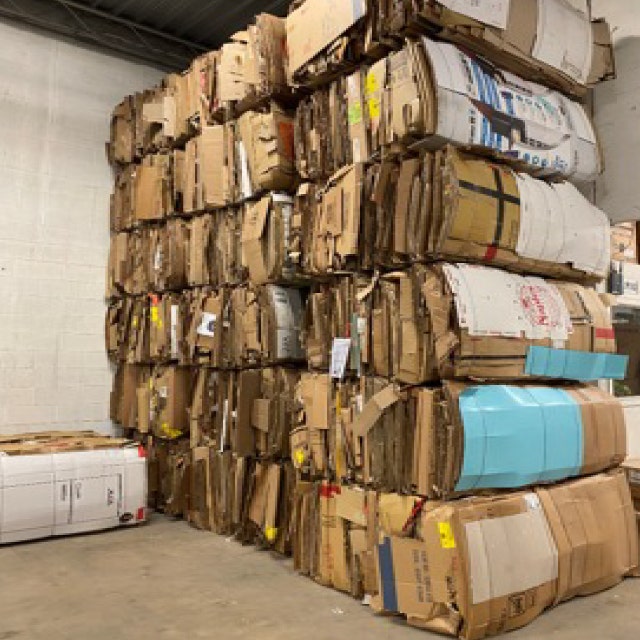 Cardboard
With around 400 tonnes collected every year, cardboard is our most recycled material. We utilize an in-house baler to ensure that it is easily handled by the recycling plant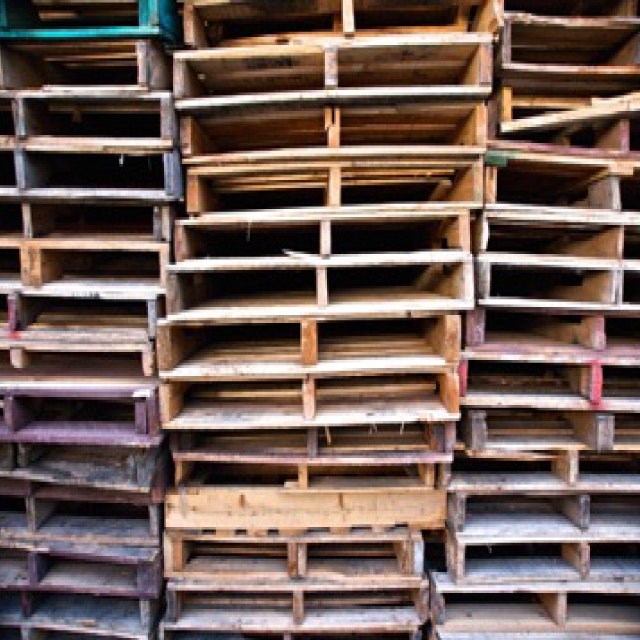 Wood
Our wood pallets get collected by our waste partners and reused if they are in good condition. If they are not, then individual pieces are used to make new pallets. Other clean scrap wood gets utilized as a bio-fuel or chipped into mulch for use in gardens.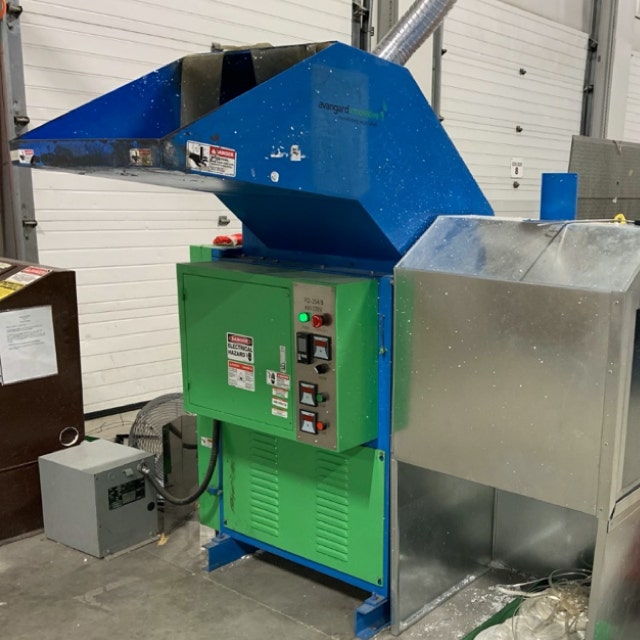 Polystyrene
More commonly referred to as Styrofoam, we use a specialized machine that applies heat to compress and densify our polystyrene packaging materials down to 1/90th the volume. Our partner at Second Wind Recycling collects and sends it to a processing facility where it can be used again to make brand new products.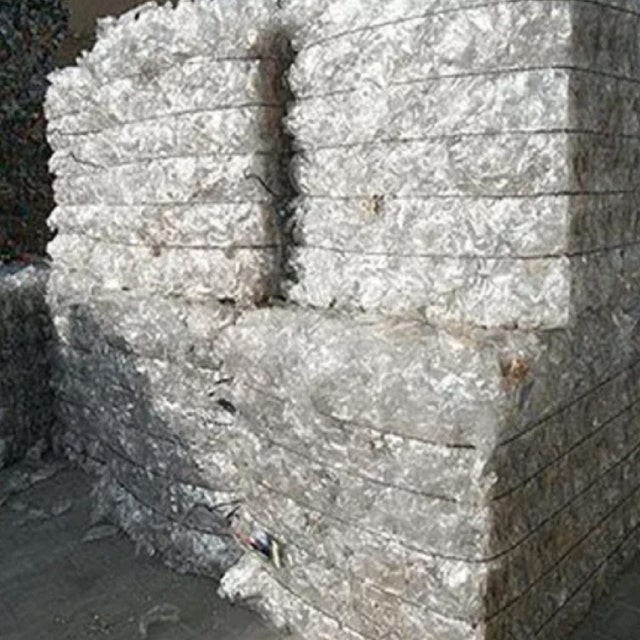 Plastic
Our LDPE (low-density polyethylene) plastic films get compressed and baled using a specialized machine, similar to our cardboard. This process allows us to easy find facilities that will recycle it.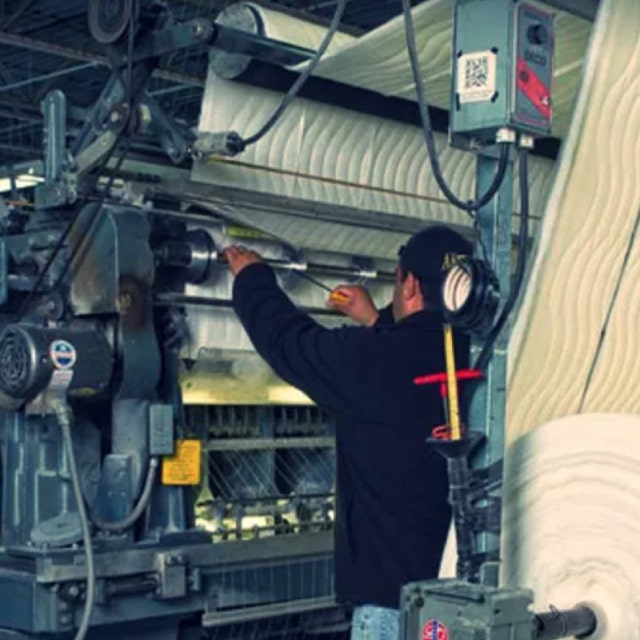 Mattress
When our customers exchange their old mattress for a new one, we send it to be recycled at a specialized mattress recycling facility. The mattresses are broken down into their basic components and the materials are recycled to make new mattresses. In 2019 we diverted 53 tonnes of mattresses from the landfill.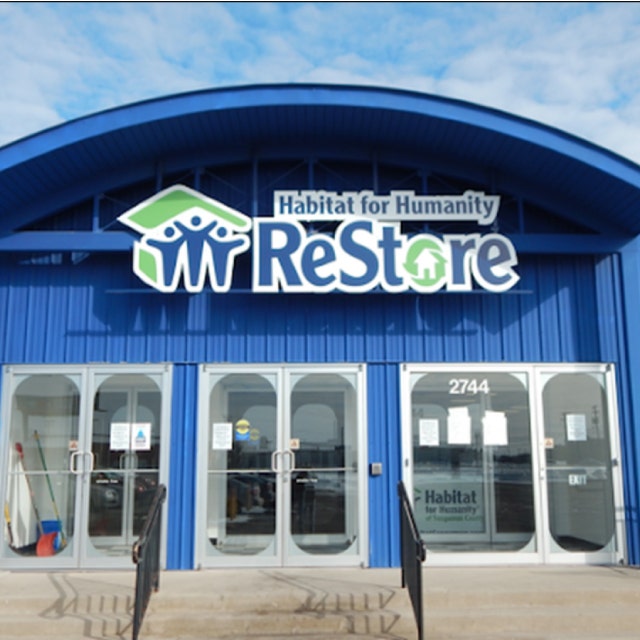 Second Life For Furniture
Tepperman's and Habitat for Humanity have a deep partnership. We donate all of our exchanged or used furniture to the Habitat for Humanity ReStore organization, ensure they get a second life in a new home. We are donating around 15 tonnes annually to this great organization.
Our Environment
Tepperman's values our local environment and recognizes that the choices we make have an impact on both the plants and animals around us and our employees and customers.
Pollinator Garden
In 2020 we began the creation of a large 2750 sq. ft. pollinator garden at our London location. With lots of support from various organizations, including London's own Pollinator Pathways, we're hoping to see the first flowers starting to bloom in the summer of 2021. Check back next year for updates on how our bee and butterfly friendly habitat is developing!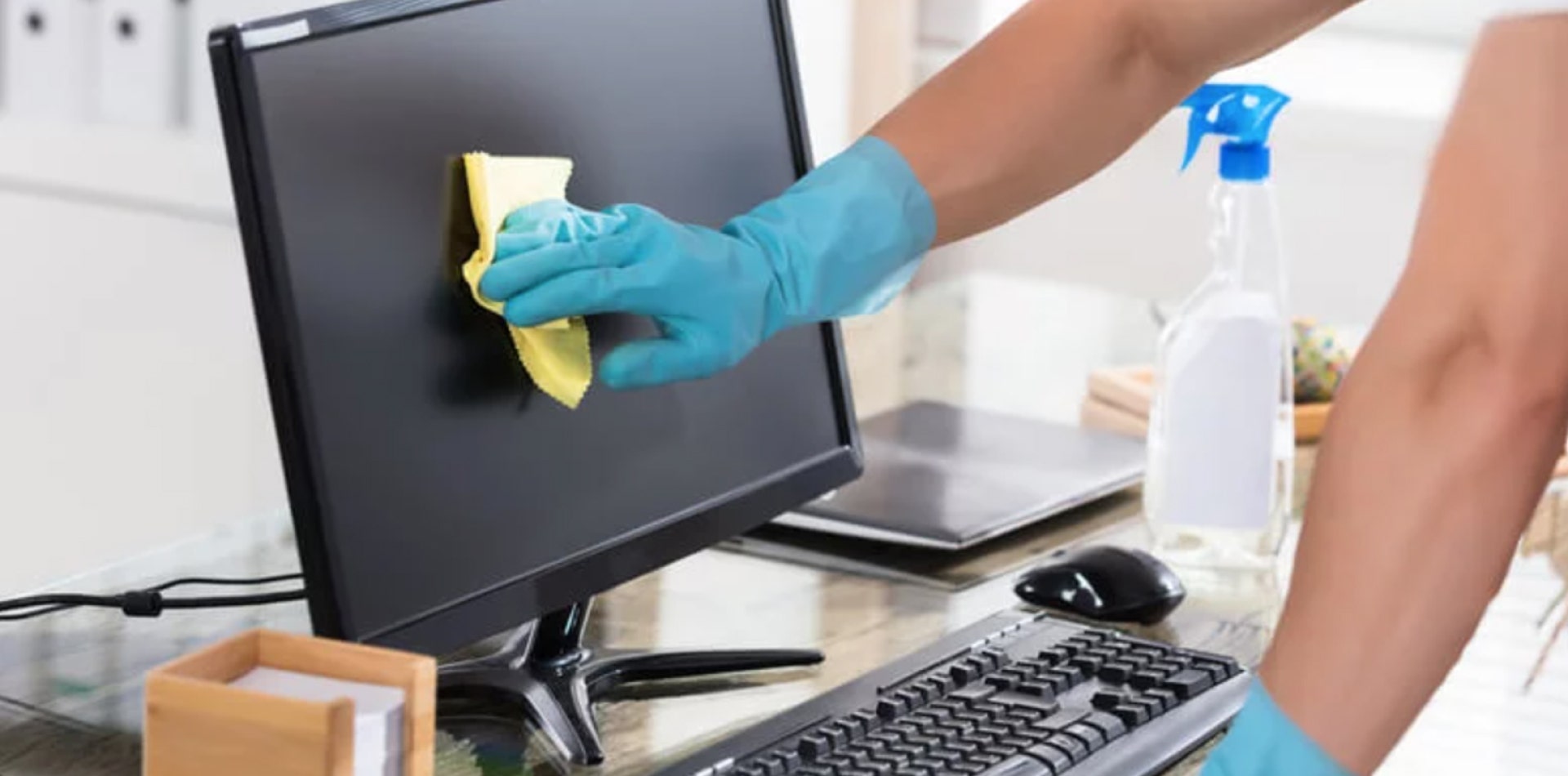 Cleaning Products
Ensuring the environment of our employees and customers is as clean as possible, we have to use various cleaning products. However we understand that these cleaning products can end up in our rivers and lakes and potentially be hazardous for our health. We are currently evaluating new options for our cleaning products across all our stores with a special focus on ensuring it cleans well while being environmentally friendly.
Supply Chain
We recognize that the products we sell have their own environmental impact during manufacturing. We are endeavouring to increase the sustainability of our product lines over the coming years by choosing suppliers and working with manufacturers that promote positive environmental practices. We look forward to sharing these improvements as we progress with this goal.
Sustainable Forestry
Tepperman's is committed to the responsible use of forest resources, including the wood used in our furniture. Tepperman's therefore will work with our suppliers on an ongoing basis to eliminate wood from unacceptable sources and to progressively increase the amount of responsible wood – wood from certified and recycled/reclaimed sources – procured over time.
Tepperman's recognizes the Forest Stewardship Council (FSC) and Eco-Certified Composite (ECC) Sustainability Standard as important tools to promote responsible forest management. We have a preference for sourcing FSC and ECC-certified wood furniture when it meets our requirements. Tepperman's is also firmly committed to avoiding wood from unacceptable sources, including:
Illegally harvested or traded timber;

Timber harvested in violation of traditional or civil rights;

Timber harvested from areas in which high conservation values are threatened by poor forest management

Timber harvested from areas being converted from forests to plantations or non-forest use

Timber from forests in which genetically modified trees are planted
Through this policy, Tepperman's seeks to set a positive example for our peers and to do our part to protect the world's forests.
Sustainable Products At Tepperman's
You can view some of our sustainable product-lines below. We welcome you to talk to one of our sales representatives for more information.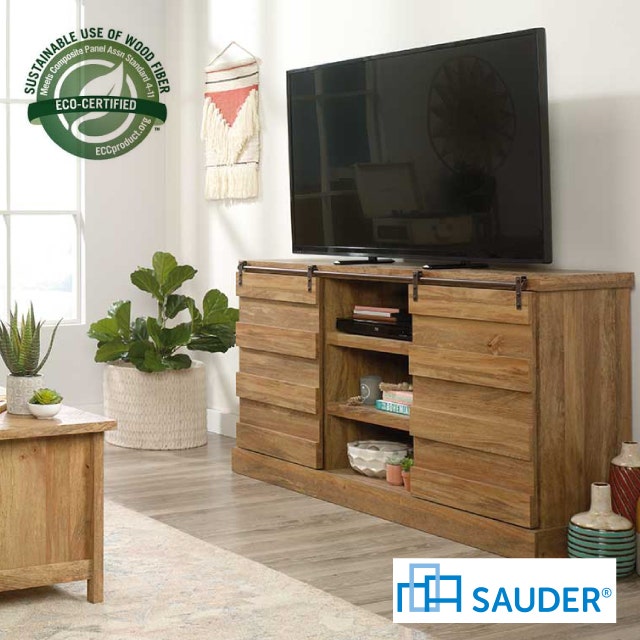 Our extensive collections of Sauder furniture are ECC certified, meaning that that all the wood used in producing these great products is sustainably sourced to an internationally recognized standard. You can read more about the ECC certification here.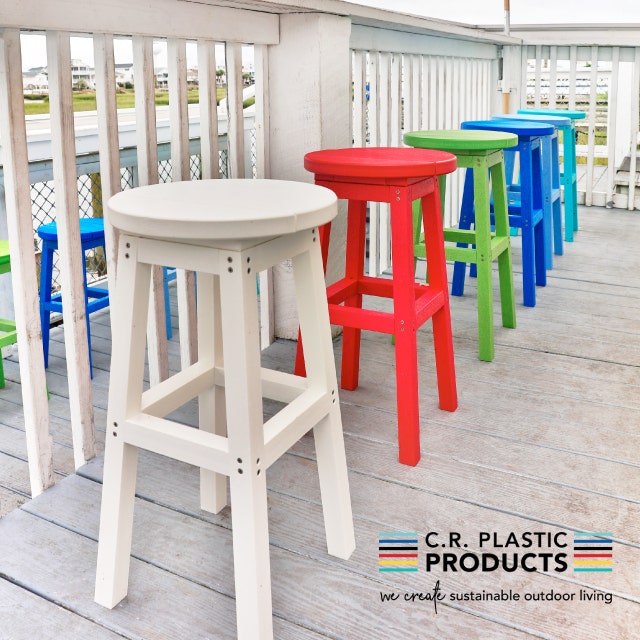 Our line of C.R. Plastics Products are Canadian made in Stratford, Ontario and manufactured using up to 100% recycled plastic.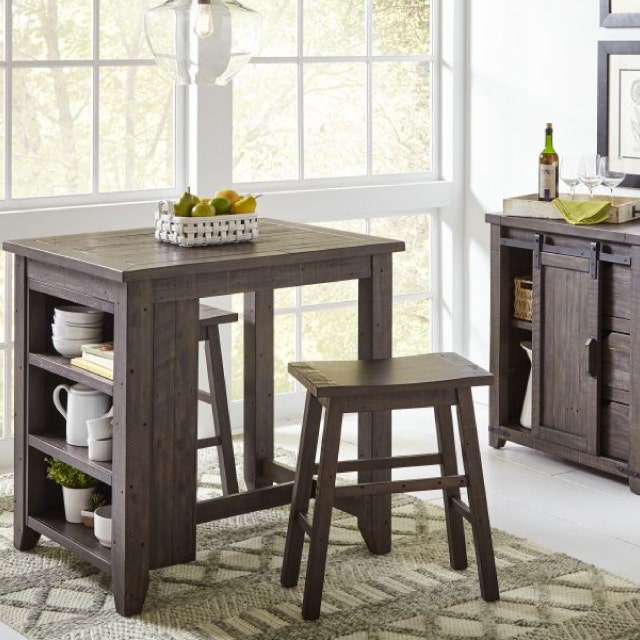 Reclaimed Wood
Our Madison County products are made with 100% solid reclaimed pine, for a beautiful and sustainable look.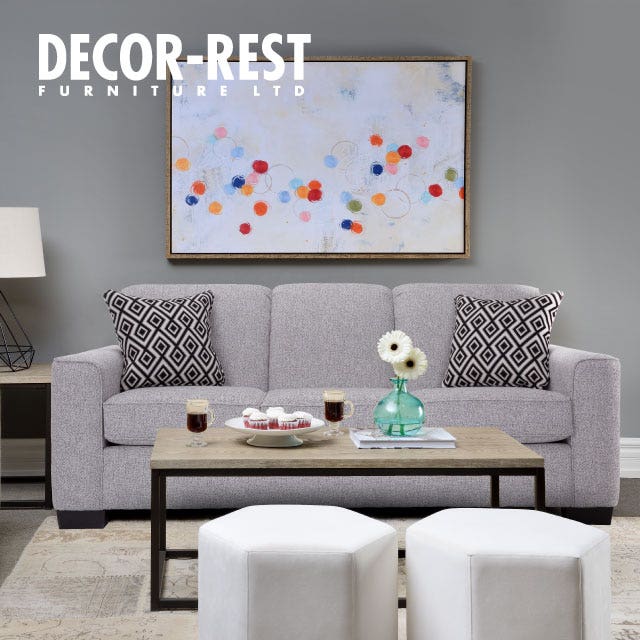 Eco Foams
The foam inside our Decor-Rest furniture is manufactured with natural soya oils that are abundant, domestically grown and sustainable for a smaller environmental footprint.
See More.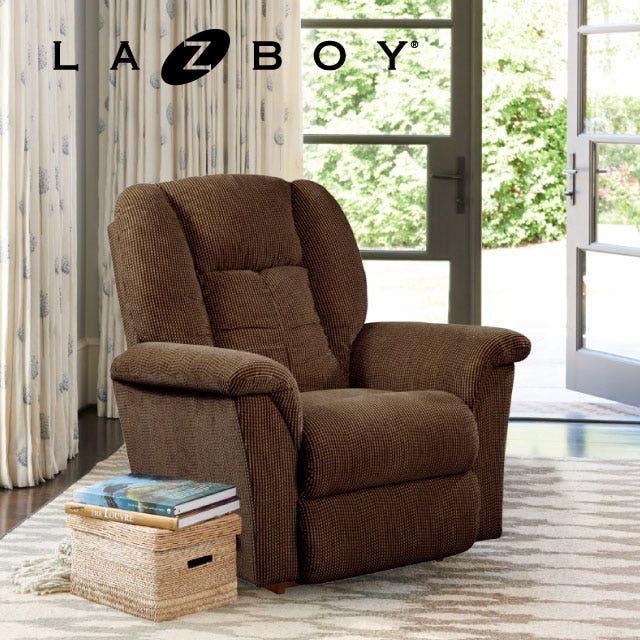 Eco Fabrics
The new Conserve Fabric by La-Z-Boy, Eco-Fabric from Decor-Rest and Beautyrest Harmony Lux mattresses use up to 30% recycled plastic water bottles in their upholstery. Talk to one of our sales representatives for more information on ordering one of these great products with these new fabrics.
Climate Change
Climate change is a global issue that affects everyone and every thing on our planet. At Tepperman's, we know that although we can't fix the problem by ourselves, we can do what we can to reduce our contribution to it. By showing leadership with our initiatives to reduce our own greenhouse gas emissions, we hope to inspire others to do the same, because it is only together that we can enact the change we need.
We will be aligning our emission reduction targets with the Science Based Targets initiative. Science-based targets provide companies with a clearly defined pathway to future-proof growth by specifying how much and how quickly they need to reduce their greenhouse gas emissions to pursue efforts to limit warming to 1.5°C.
In order to meet our targets, we will performing our first ever greenhouse gas inventory of our six locations for the 2019 base year and continue on with annual inventories. This will help us better understand where we can make improvements on our emissions and track our improvements. Check back soon for the results from our 2019 Greenhouse Gas Inventory.
Partners
Our sustainability goals wouldn't be possible without help from our valuable partners.