To Tepperman's, sustainability is a promise and a commitment we make to create a healthier environmental future, driving us towards practices that ensure a better tomorrow. We believe in successful, sustainable business practices that value the importance of preserving and positively impacting our environment. Through our proactive actions that focus on reducing greenhouse gas emissions and minimizing waste going to landfills, Tepperman's is excited to make a difference in the world today.
We are very proud to share that Tepperman's received the Environmental Leadership Award at the 33rd annual London Business Achievement Gala and was recognized by the community as an environmental sustainability leader.
At Tepperman's, we are convinced that when employees understand the importance and need for preserving the environment, the culture of the company changes and sustainability becomes a promise and a commitment we make to a healthier future. This is the reason environmental sustainability is part of Tepperman's guiding principles and is strongly supported by the entire leadership team.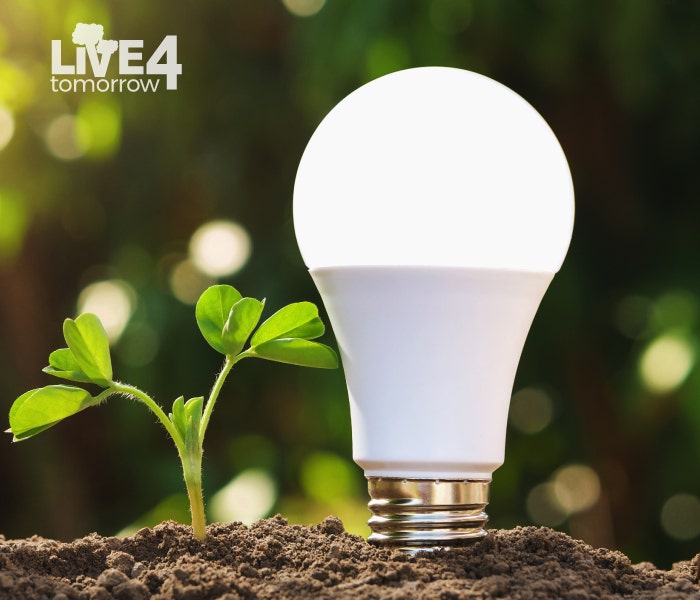 Energy
Our stores have been upgraded to low wattage efficient LED fixtures and bulbs. In 2015 alone, there was a 71% reduction in lighting energy use.

DID YOU KNOW?
LED lighting is extremely efficient and consumes up to 90% less power than the traditional incandescent light bulbs. They are made from non-toxic materials and do not consist of mercury, which becomes a threat to the environment at the end of its life cycle.
TPO Membrane Roof
By installing a TPO membrane roofing system that efficiently reflects sunlight, Tepperman's was able to significantly reduce the HVAC energy needs in the summer months while making the interior temperature more comfortable for both employees and customers.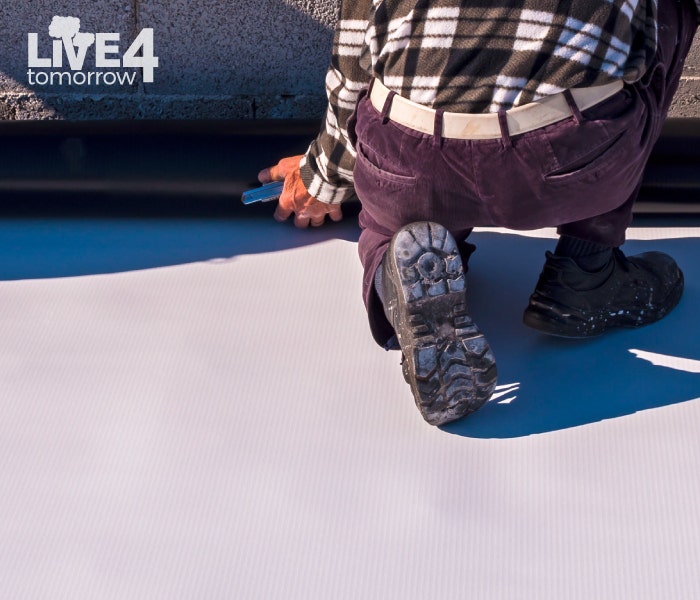 DID YOU KNOW?
TPO membrane roofs are Cool Roof and Energy Star rated. They are made from environmentally friendly materials and are one of the few 100% recyclable roofing material available in the market today. TPO polymers do not contain chlorine found in PVC membranes, which can be environmentally hazardous.
---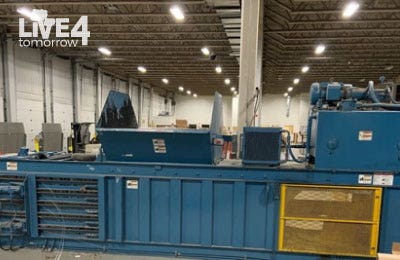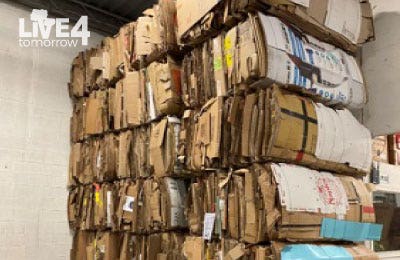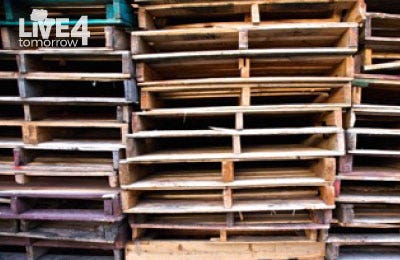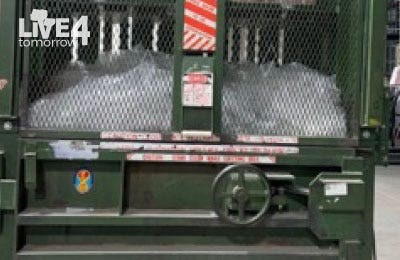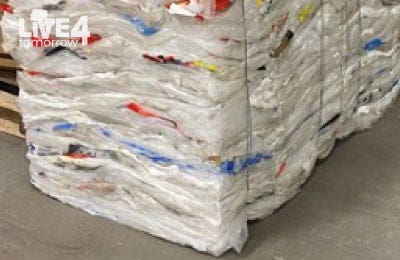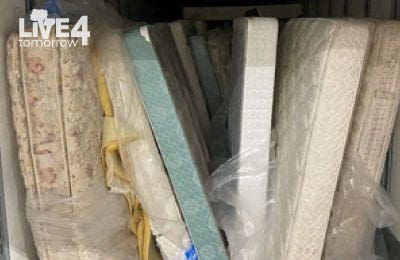 Moving Towards Zero Waste To Landfill
Tepperman's currently generates four major types of waste: cardboard, plastic, polystyrene (styrofoam), mattresses and wood. Generally, these wastes are generated in the packaging of the products and it is our goal to prevent them from entering the landfill. Use this link to view the materials we recycle and track our progress to becoming zero waste by 2025.
Tepperman's waste tracking
In line with our goal to be zero waste to landfill by 2025, Tepperman's has continued to improve our waste diversion rate: 77% of all waste generated at Tepperman's has been successfully diverted from the landfill since 2015. Recyclable products such as cardboard, wooden pallets, mattresses and plastics are 100% recycled with 429 tonnes of materials recycled/reused last year alone.

DID YOU KNOW?
At Tepperman's last year we recycled 326 tonnes of cardboard and paper products, 45 tonnes of wood, 26 tonnes of mattresses, 12 tonnes of plastic and 7 tonnes of Styrofoam! Plastics can take about 400 years to breakdown in a landfill. In North America enough garbage is generated each day to almost reach halfway to the moon.
Polystyrene (Styrofoam) Recycling
Tepperman's London and Windsor locations introduced a polystyrene densifier in May of 2014 to recycle polystyrene (commonly referred to as styrofoam) used in packaging. This densifier condenses the large packaging polystyrene into dense "pucks" through a controlled heating process. The condensed polystyrene pucks are then shipped to our recycling vendor who repurposes them to be used in the manufacturing of new products.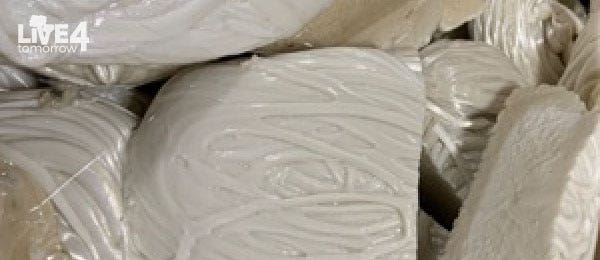 DID YOU KNOW?
To date Tepperman's has diverted 93.9 tonnes of polystyrene from entering landfills! The densifier can reduce the volume of the original polystyrene materials up to 90 times.

"You cannot escape the responsibility of tomorrow by evading it today." This is what we believe here at Tepperman's, and we are achieving this by incorporating environmental awareness into our activities at all organizational levels.
We are always exploring new and innovative ways our business can improve its sustainability practices to reduce our environmental impact, with some of these ideas shown below. Tepperman's is committed to ensuring a bright environmental future and we always welcome new ideas to achieve this.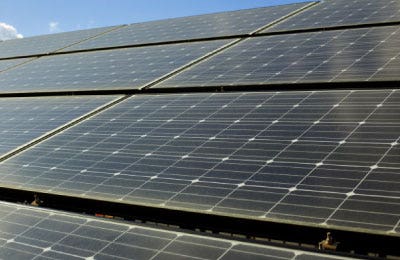 Alternative/Renewable Energy Options
We have set an internal goal of reducing our energy consumption by 20% by 2025. Exploring the opportunity of solar panels on our facilities roof is one step we are taking to reach this goal.
Less Paper More Digital
The accumulation of paper in offices is overwhelming. We are continually striving to reduce the amount of paper we send to landfills. We work towards a "less paper office" daily and depend heavily on digital document management.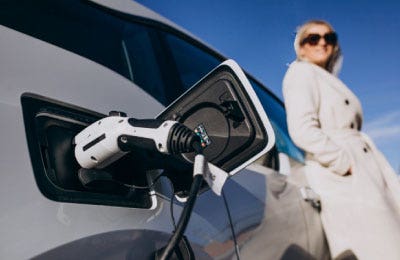 Electric Car Charging Stations
For customers that drive an electrically charged vehicle, we are here to encourage your choice by providing electric car charging stations at all our locations.