Nursery Must-Haves
Despite the endless décor possibilities, the top three must-have nursery items are a baby crib, feeding chair, and changing table. Ideally, your baby's nursery should be set up a few weeks before your due date just in case your bundle of joy arrives a little early.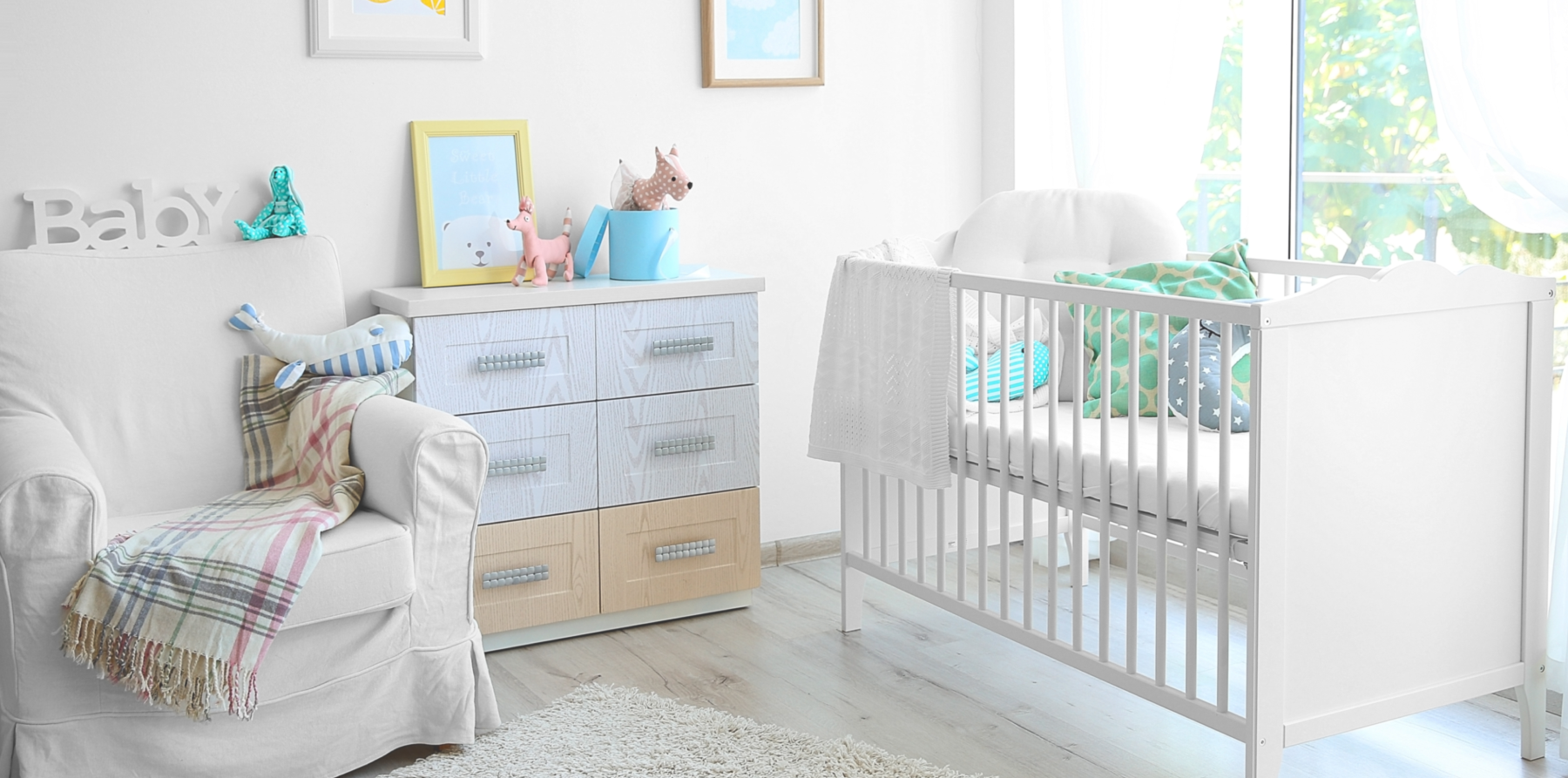 Crib
Look for a sturdy design that is current with today's safety features. Consider one that will accommodate a growing child and remain suitable until about the age of 3. To ensure a good fit, purchase your mattress at the same time as your crib and, don't forget the bedding.
Feeding/Rocking Chair
Invest in a quality chair that offers proper support for your arms, back, and is comfortable. You and baby will be spending lots of bonding time here.
Changing Table
Plan a dedicated space for changing your little one where supplies like clean diapers, wipes, creams, and onesies are easily accessed. Select a table at a height that allows you to lean over with ease. Make sure it has barriers on all sides and can be anchored to prevent it from moving or tipping over.
Nursery Nice-To-Haves
Once you've selected the must-haves from the baby nursery checklist, consider picking up these nice-to-have items or add them to your baby shower registry.
Since you and your baby's needs may vary, feel free to adjust the list to suit what makes you and your baby's daily routine easier.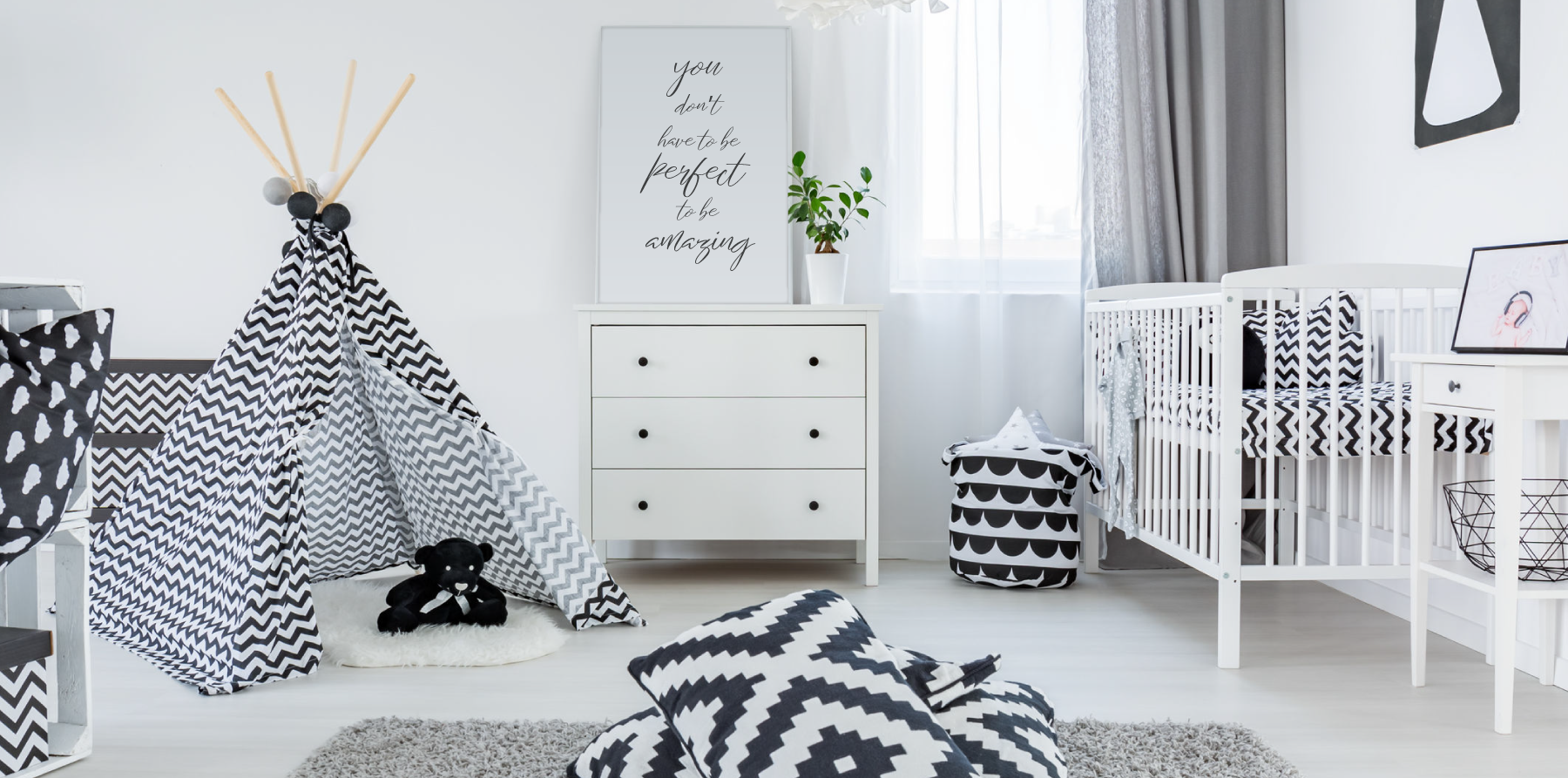 Dresser
Babies often wear many layers to make it easier to regulate a healthy temperature by adding or removing clothing. All those layers mean you'll need extra storage to keep everything in order.
Night-Light
Motherhood doesn't come with office hours so you'll be in the nursery at all times, install a small night-light to guide your way to baby.
Diaper Pail
On average your child will use more than 2,000 diapers in their first year. Save a few trips to the outside garbage and the unpleasant odors by having a diaper pail nearby.
Baby Monitor
Keeping an eye or ear on a baby for any busy mother can be a challenge. A baby monitor will allow you to hear a crying baby from any room of the house. Some monitors even feature a built-in camera, allowing you to see exactly what's going on.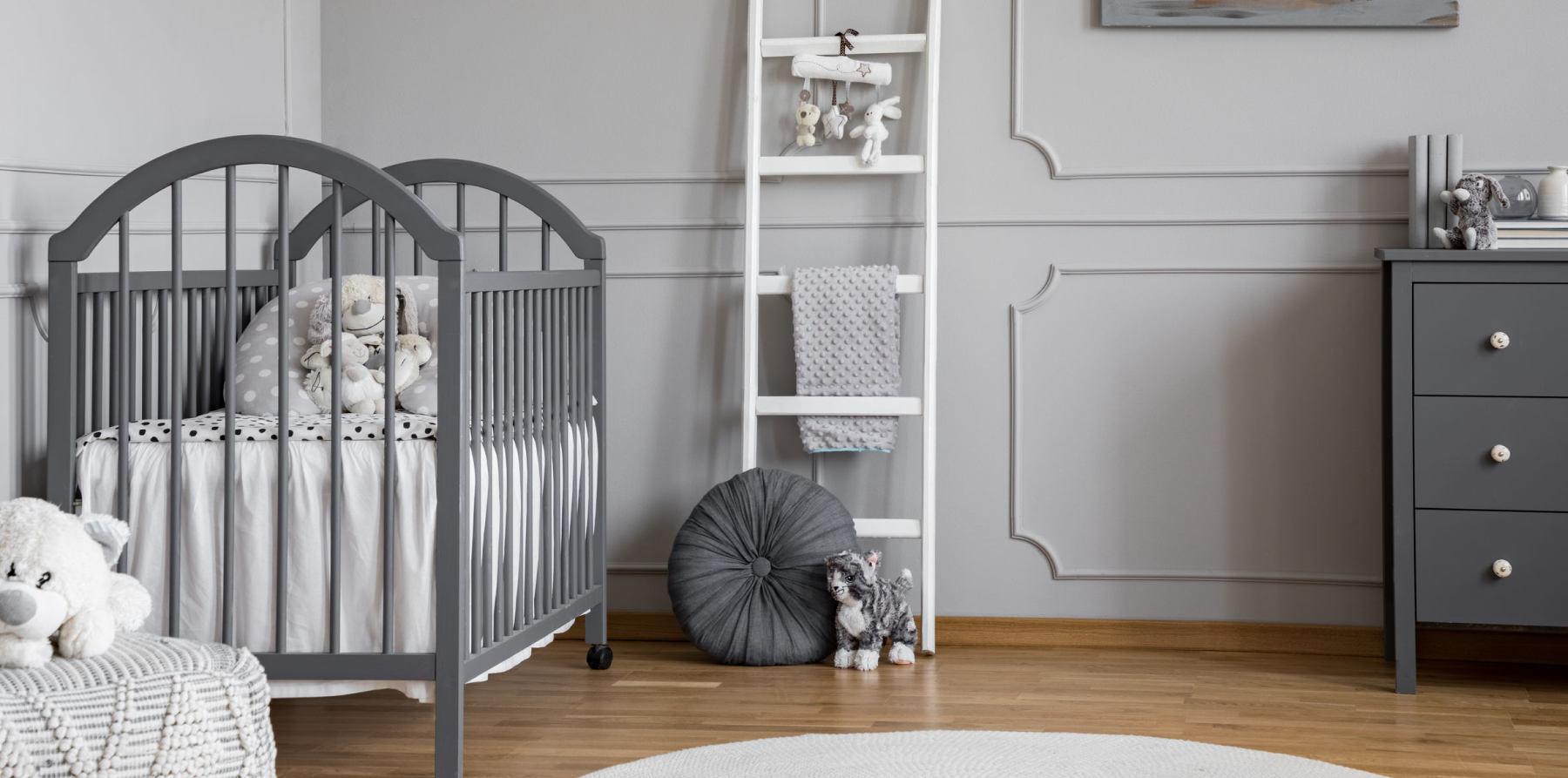 Now that you know what you need in a nursery, the next thing on your to-do list is the baby nursery setup. From daily feedings to diaper changes to getting them dressed, it'll run like clockwork with a good layout of nursery furniture. Remember to leave a clear path to the doorway and crib just in case you're in a hurry or have to navigate in the dark.

Put everything within reach. A well-organized nursery keeps essentials like clothing, linens, and supplies within your grasp, not your baby's. Avoid blocking closet doors and dresser drawers with unnecessary clutter, and relocate non-essentials to other rooms.