Roughly 1/3 of a person's day is spent on their mattress, so it's wise to spend time picking one out. Do you like how it feels when you lay on it? Do you know what it's made of? Do you know if your mattress is the right one for you? And the question everyone has: Is it time to replace my mattress?

Whether you prefer to shop in-person or from the comfort of your own home, we've created this guide to help you navigate your mattress search.
WHEN DO YOU KNOW IT'S TIME TO REPLACE YOUR MATTRESS?
You wake up with stiffness, numbness, aches and pains, feeling unrested.

Your mattress is showing signs of age: sagging, lumps, worn-out exterior, or it is making noise.

You sleep better elsewhere, such as when you are an overnight guest somewhere.

Your mattress is 10 years old or more.

Research your options before you go to a store, and narrow down the mattress size and budget that suits you.
WHAT SIZE IS RIGHT FOR YOU?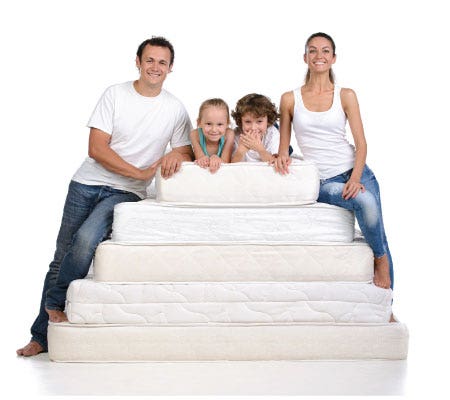 WHAT'S YOUR BUDGET?
Before you research your mattress options, determine your budget and consider your personal needs. A mid-range mattress set usually runs about $1000 - $1500 when a mattress sale is on. You will also see mattress sets above and below this range. Your new mattress is an investment in your health and well-being and should last 8-10 years depending on the quality of your mattress purchase. Price is not the only consideration, see how the mattress feels, what it's made of, and ask questions about the construction and warranty. Price is not the only consideration, see how the mattress feels, what it's made of, and ask questions about the construction and warranty. Since sleep is so important to our daily lives, investing in a new mattress is money and time well spent. Today, they are made of resilient materials such as memory foam, a network of upholstered inner springs, natural fibers and polyester.
WHAT'S INSIDE YOUR MATTRESS?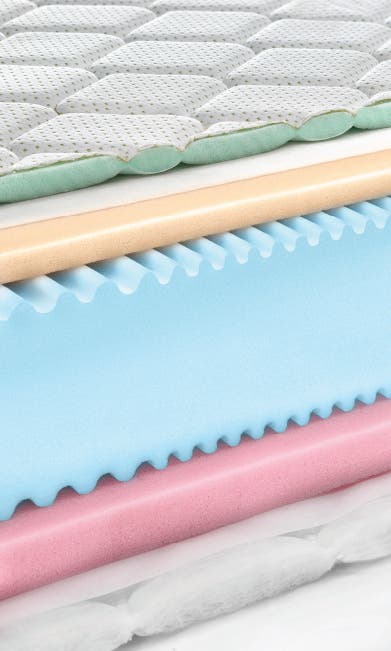 Specialty Foam
Usually made of different types of foam, that generally fall into two categories latex and memory foam. Memory foam options have less spring and offer more pressure relief. Look at the density and thickness of the foam, this will determine how deep you may sink into the mattress. Mattress in a box types generally uses several different layers of foam, with heavier ones on the bottom for support and lighter kinds on the top for comfort.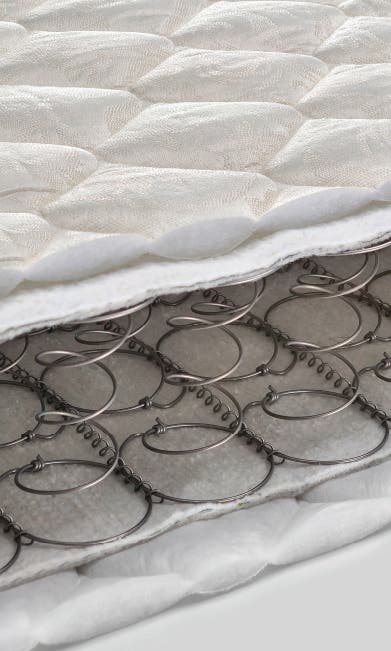 Innerspring
These are the traditional mattresses with metal springs or coils at their core and a comfortable top layer made of foam or fibers. Traditional innerspring stylesoffer a springy feel and a firmer option but most mattresses now use a pocket coil system instead.
Pocket Coil
This type of mattress is constructed of singular, metal coils, which are covered in cloth to avoid friction. This helps reduce the movement that happens when someone on one side of the bed moves and helps create a more firm sleeping surface.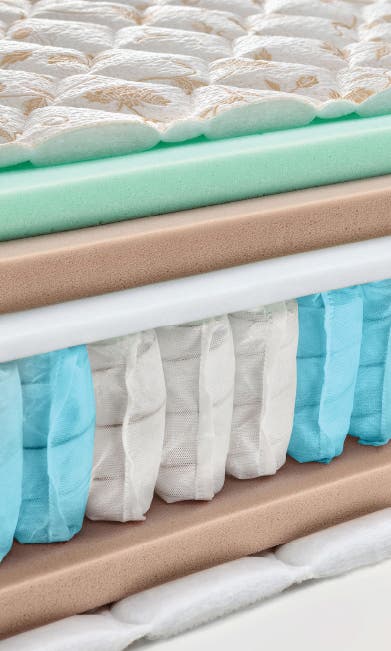 Hybrid
With aspects of both foam and pocket coil, they have features similar to a specialty foam mattress but with innerspring support. Hybrid mattresses balance the pressure relief of a memory foam mattress with the stable support of an innerspring mattress.
HOW TO CHOOSE THE PERFECT MATTRESS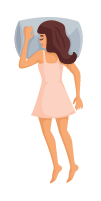 Best mattress style for stomach sleepers
The last thing a stomach-sleeper probably wants is enveloping memory foam – it would feel smothering! Instead, a firmer bed will provide the best support.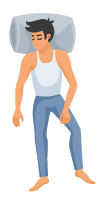 Best mattress style for back sleepers
You'll want something in the middle – a surface that supports but has some give so your spine is kept in healthy alignment. You'll find happiness in almost any mattress type, but try a variety of styles to see what feels best to you.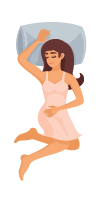 Best mattress style for a partner that tosses and turns all night
Foam mattresses and individually-wrapped or pocketed coils do a much better job of localizing energy. That way it doesn't travel to the other side of the bed. When you share the bed with a restless sleeper or someone who gets in and out of bed while you're sleeping, it can break your sleep cycle.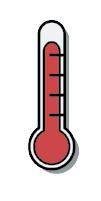 Best mattress style for hot sleepers
Traditional metal coil mattresses innerspring and pocket coil, which have good air circulation and are known to sleep cooler. Newer technology in foam mattresses also can alleviate some of this issue for hot sleepers. You can also accessorize your bed with toppers and sheets that offer cooling benefits.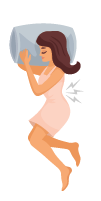 Best mattress style for back pain
Your sleep position determines which type of mattress you need to best support your back. Memory foam and/or latex helps those with back pain since it molds to your body for support either in a firm supportive foam or a hybrid of memory foam and coils. The memory foam offers pressure relief, especially around the hips and shoulders for some people.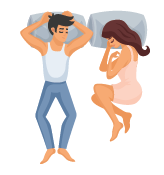 Best mattress if you can't decide
A hybrid-style mattress that combines the buoyancy of pocket coil core with the motion isolation of memory foam. It's a best-of-both-worlds option that can satisfy many sleeping styles.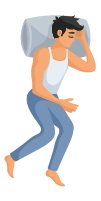 Best mattress accessories if you have allergies
Be sure to utilize an allergen-resistent mattress cover to help manage your allergies. Some options offer an impenetrable, bite-proof fabric barrier against bed bugs, dust, pet dander and other allergens. They also help prevent stains and spills from penetrating your mattress if they are backed with a waterproof finish.
Ensure you purchase a mattress cover to protect your new investment. To maintain your mattress, vacuuming is recommended when changing bed linens. Most mattresses no longer require flipping or rotating but be sure to read your warranty to ensure you are doing all you can to preserve the life of your mattress.
BREAKING IN YOUR NEW MATTRESS
Breaking in a mattress is crucial to maximizing the benefits for which you purchased it. Be patient, your body will require time to adjust to the new mattress. If you've spent years sleeping on a mattress that wasn't giving you the proper support or was causing you pain, it's likely that your body became used to this scenario and was forced to compensate. With the new mattress now providing you with the support you need for your sleeping position and the comfort level you prefer, it will take time to fully relax while you sleep.
If you still have questions or concerns about mattress shopping, feel free to contact a Tepperman's sleep expert and we would be happy to help. We hope you feel more empowered as you set off on your shopping journey and get ready to find your mattress for the greatest sleep of your life.