by David Blake, Sustainable Facilities Manager

For Tepperman's, sustainability is a promise and a commitment we make to create a healthier environmental future, driving us towards practices that ensure a better tomorrow.
Sustainability is not an afterthought, it is part of our intentional demonstration of how we are addressing the climate crisis through both reducing our Greenhouse Gas emissions in alignment with the Paris Accord, and by constantly reviewing our waste diversion options to keep as much material out of landfills as possible.
When it comes to our projects, nothing could be more intentional, more visible, and more impactful that shifting to using renewable energy to power our operation.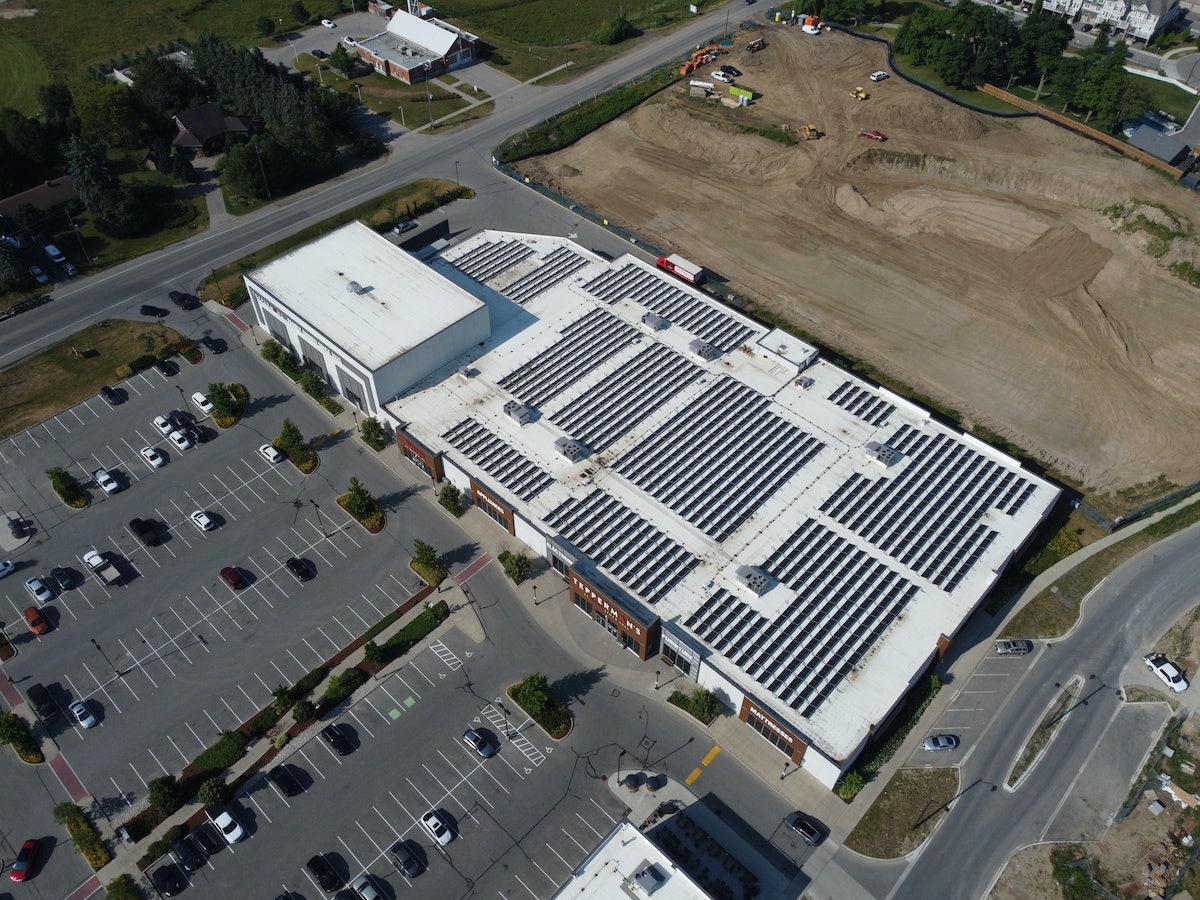 The first step on this journey is the installation of 914 solar panels on the roof of our store in Kitchener that will provide upwards of 95% of our electricity needs for the store and through additional conservation efforts may allow us to power the store completely.
"Investing in our first renewable solar energy project is exciting. It aligns with our 10-year vision of helping to make our small region of the world a little better. We hope it inspires others to think about how we want our future to look and feel," says Andrew Tepperman, President of Tepperman's.
This project took some time and careful consideration to determine where we would take this important first step. We reviewed generation opportunities at 3 of our locations, Windsor, London and Kitchener.
Kitchener was selected due to the age of the building and the grid availability to accept the electricity that our panels will generate. Our solar installation will be a net-metering install; we will generate electricity and feed it into the local grid and that generation will be offset against our electricity consumption. At the end of the year, we will only pay for that 5% or so of electricity that we were not able to generate.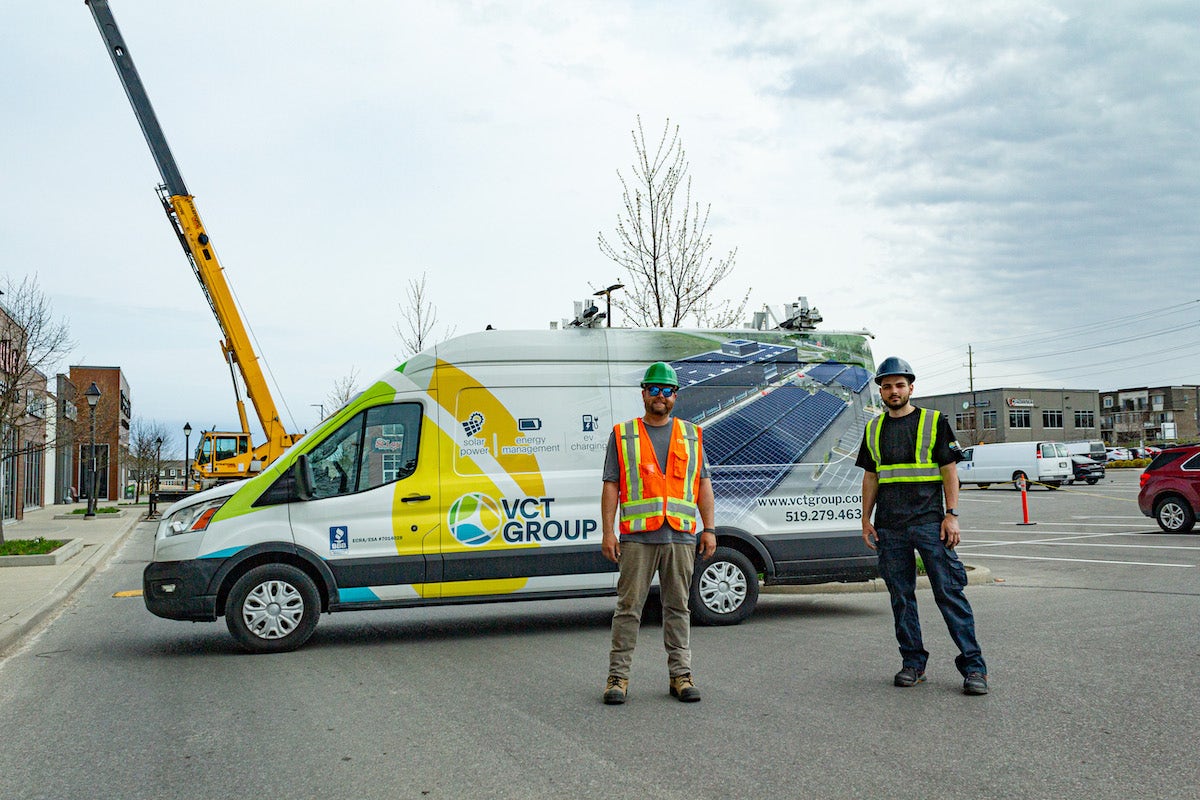 Our partner, VCT Group of Kitchener, carefully planned where the panels were to be installed, ensuring to account for shading from our higher roof structure and to ensure that there would be easy access to our roof-top HVAC units, drains and other infrastructure.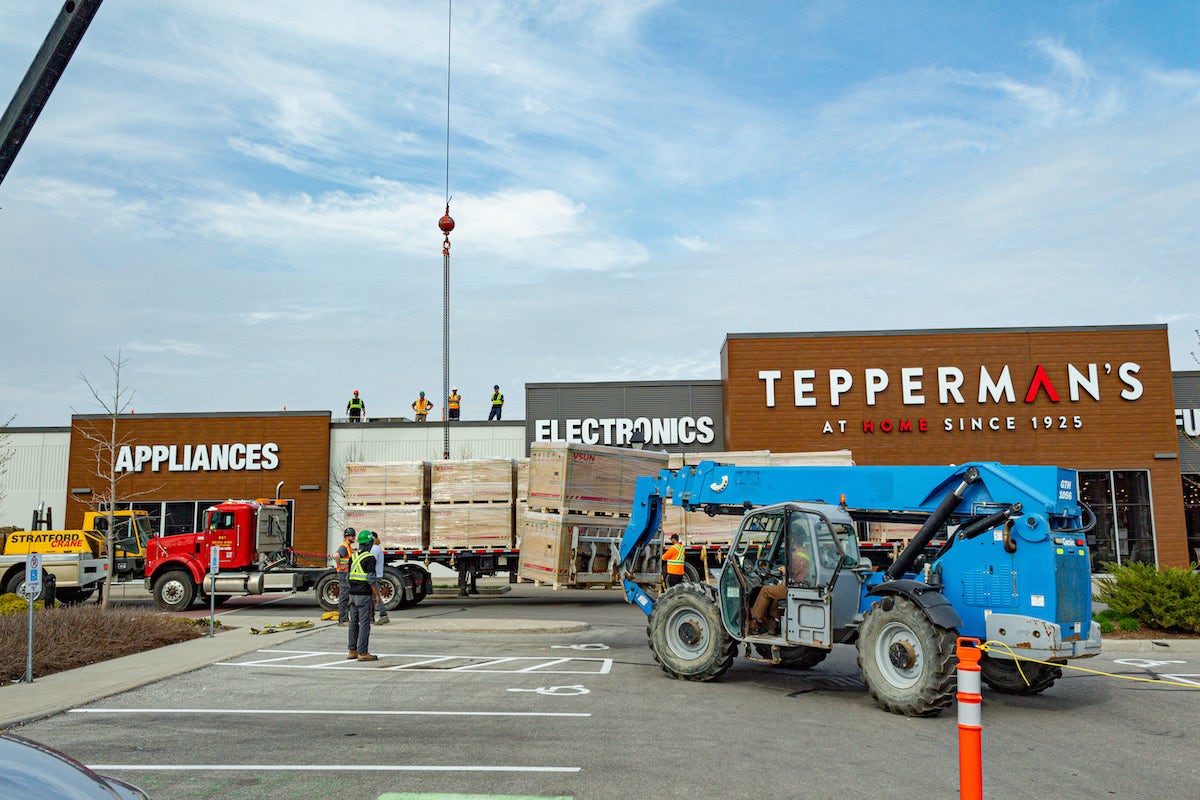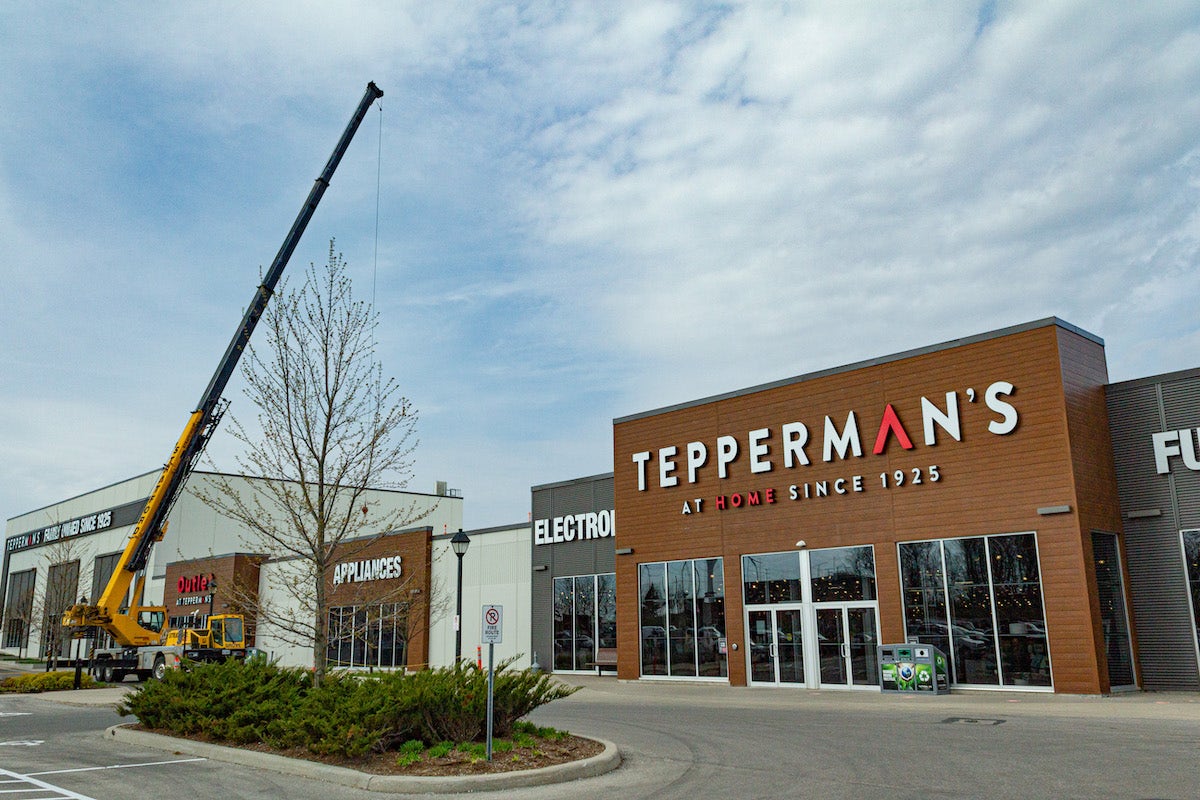 Once the material was on the roof, the supports and ballasts were put in place for the panels.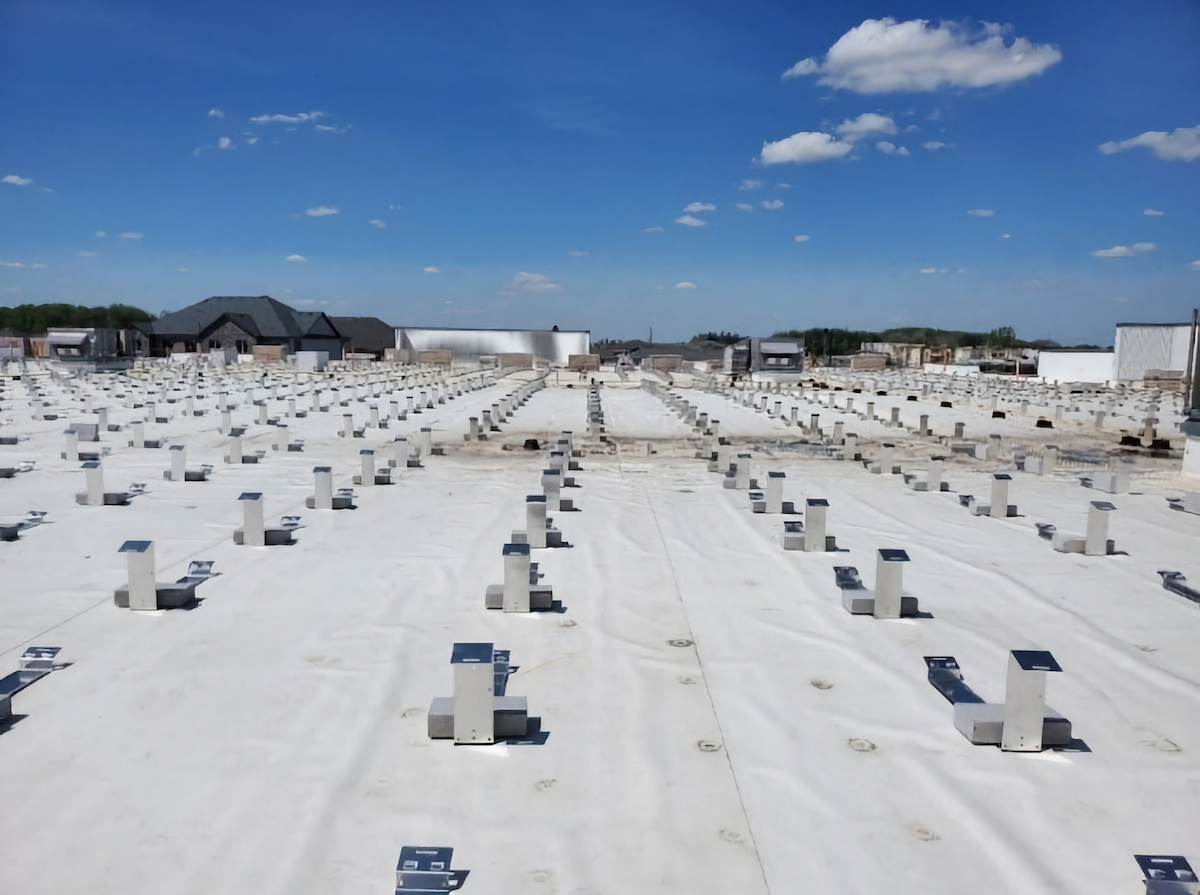 Then it was time for the sea of panels to be installed across the roof.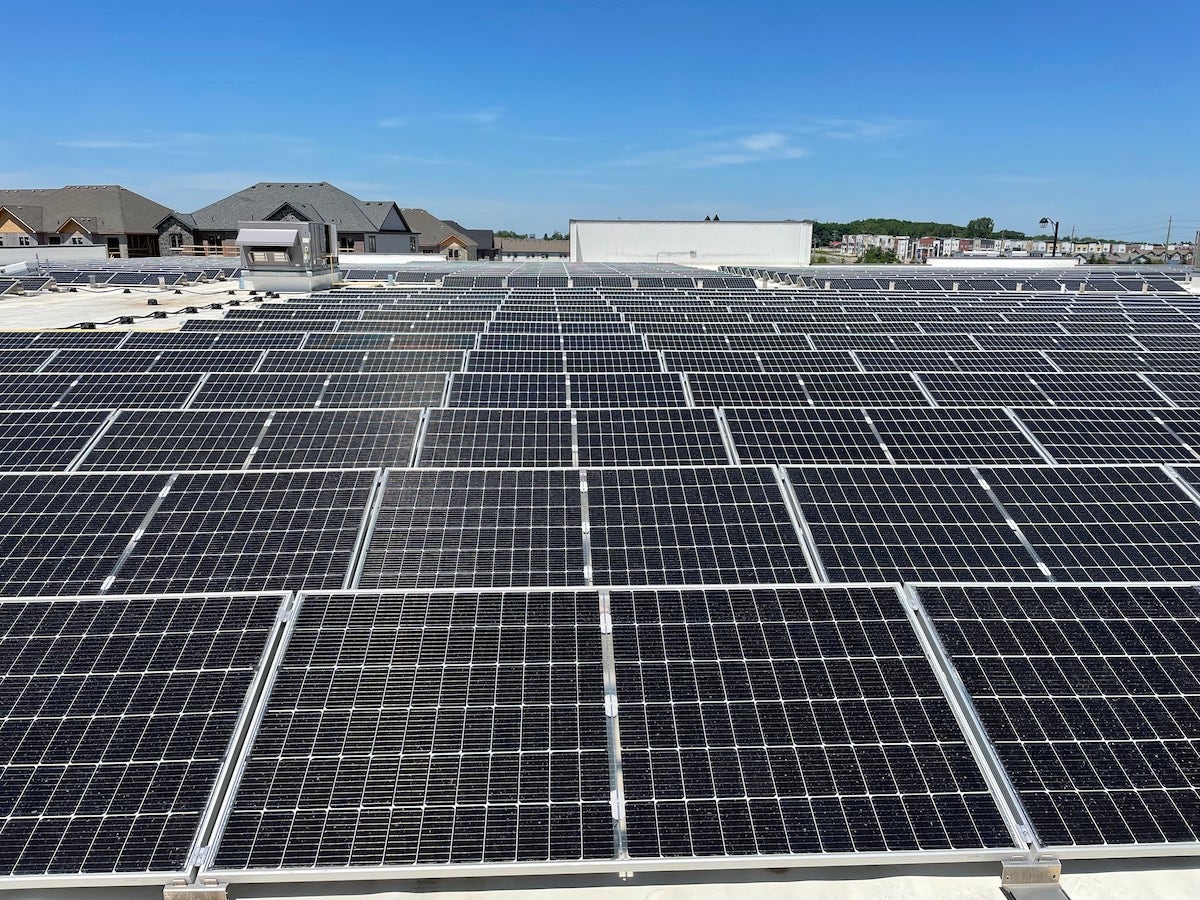 Following the panel installation, it was time to install and wire the inverters that will feed the energy towards the transformer and the electricity grid.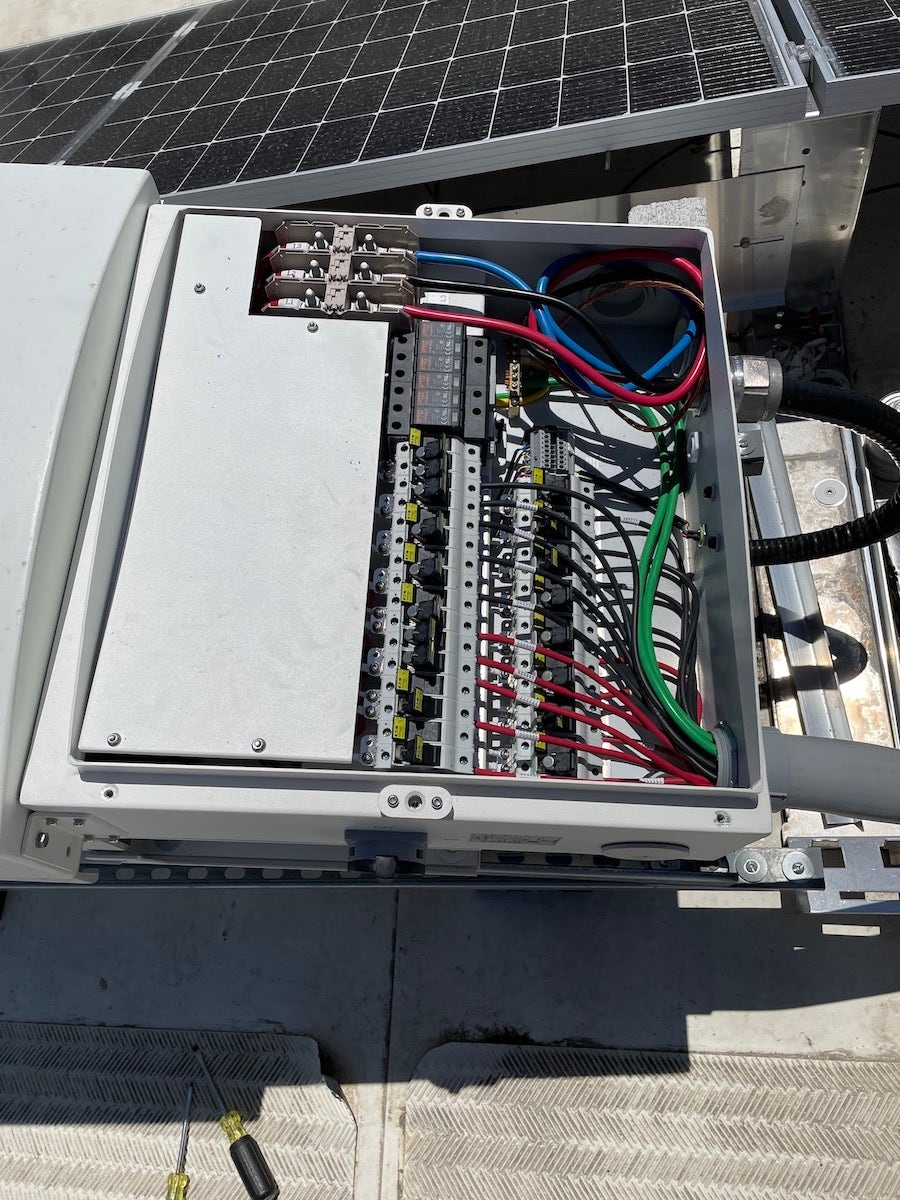 At the end of June, the construction of our array of solar panels was completed and we moved into the commissioning phase.
Tepperman's is thrilled that we have this sustainability story to tell. This installation of solar panels at our Kitchener store is just another step in our sustainability journey, and we will always look for other ways to have a greater impact in the communities that we serve. More to come!